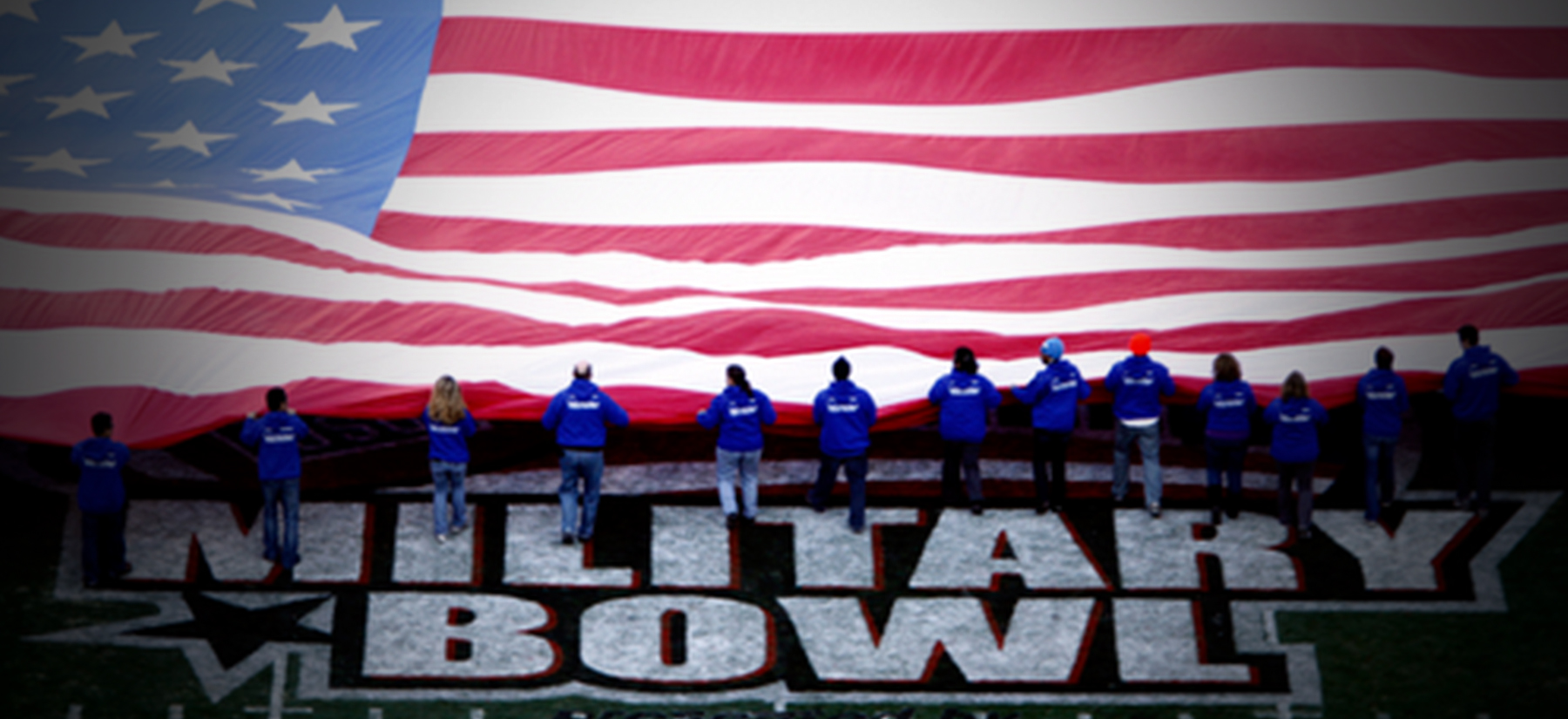 2014 Military Bowl presented by Northrop Grumman makes $17 million impact on local economy
The 2014 Military Bowl® presented by Northrop Grumman, benefiting the USO, generated more than $17 million for the Annapolis/Washington region, according to a report prepared by the Annapolis & Anne Arundel County Conference and Visitors Bureau. This represents an increase of nearly 25 percent from the 2013 game, which was the first Military Bowl played at Navy-Marine Corps Memorial Stadium in Annapolis.
"We are beyond excited that our game is able to make such an economic impact throughout the National Capital Region," Military Bowl President & Executive Director Steve Beck said. "With all of the events surrounding the game and the commitment of our fans and the local community, there is no doubt that fans love to take advantage of the opportunity to visit Washington, D.C. and Annapolis. Fans from Virginia Tech and Cincinnati certainly made themselves feel at home and appreciated the hospitality."
Using Destination Marketing Association International's Event Impact Calculator, the AAACCVB determined Military Bowl attendees accounted for more than 32,000 hotel room nights resulting in more than $4 million in lodging costs. Military Bowl fans also spent more than $2.6 million on transportation, more than $3 million on food and beverages, and more than $3.3 million each on retail and recreational opportunities. The event directly supported nearly 8,000 jobs.
According to a Smith Travel Research Report, Annapolis and Anne Arundel County's average hotel room occupancy for the Thursday-Saturday of Military Bowl weekend was 50.4 percent, compared to 41.3 percent in 2013. The average daily rate for the same three-day period was $85.55 compared to $78.17 in 2013.
"The excitement of hosting the Military Bowl was magnified by the fact that it took place at a time of year when hotels and downtown businesses typically could use a boost," AAACCVB President and Executive Director Connie Del Signore said. "While some of the fans may have experienced Annapolis during sailing season, the December game gave visitors an open invitation to discover the vibrancy of Annapolis and the Chesapeake Bay during the brisk winter months."