Become A Sponsor
SPONSORSHIP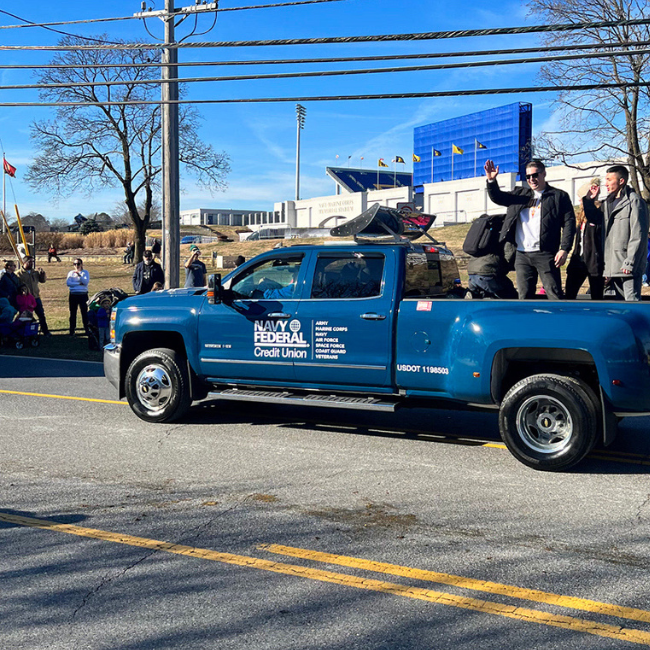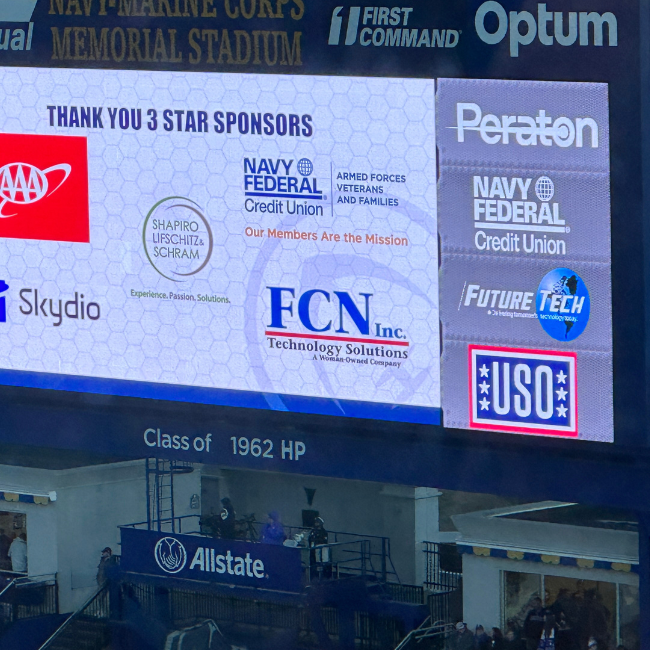 Military Bowl sponsorships are customized to meet the objectives of our partners while leveraging business-building opportunities, activation platforms, powerful brand visibility, digital engagement and one-of-a-kind hospitality alongside enthusiastic fans, energized alums, elected officials, military leaders and corporate decision-makers.
Average five-year attendance at the Military Bowl exceeds 27,500 and attracts a national viewing audience of over 2.2 million to the live game broadcast on ESPN. Sponsors can reach the national broadcast audience, the crowd in the stadium and those following across our engaging social media platforms.
The Military Bowl aligns with our sponsor partners in a strategic manner to support the military community and numerous cause initiatives during the annual Bowl Season in the nation's capital and the historic city of Annapolis. Recent values-driven campaigns have focused on STEM education; volunteering; sustainability; teacher grants; and Tickets for Troops.
The Military Bowl and our sponsors focus on supporting active-duty military and veterans by showing appreciation for their service to our country through programming, outreach efforts, ceremonial moments and special experiences. From around the country, across the DMV and as valued employees of our sponsor partners, members of the military immediately sense how the Military Bowl is "more than a game."
Learn more about becoming a sponsor. Contact Marc Goldman, Military Bowl Senior Director of Partnerships.
Your company will take great pride in being part of the national capital region's college football bowl game like this sponsor. "We are getting overwhelmed with positive feedback from our partners, customers and sales reps! This is the best sponsorship we have ever done in terms of visibility for our customer base!