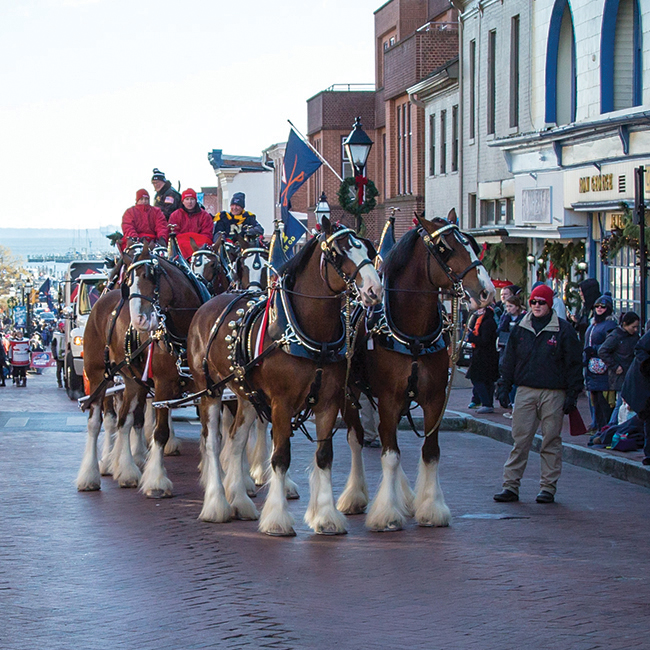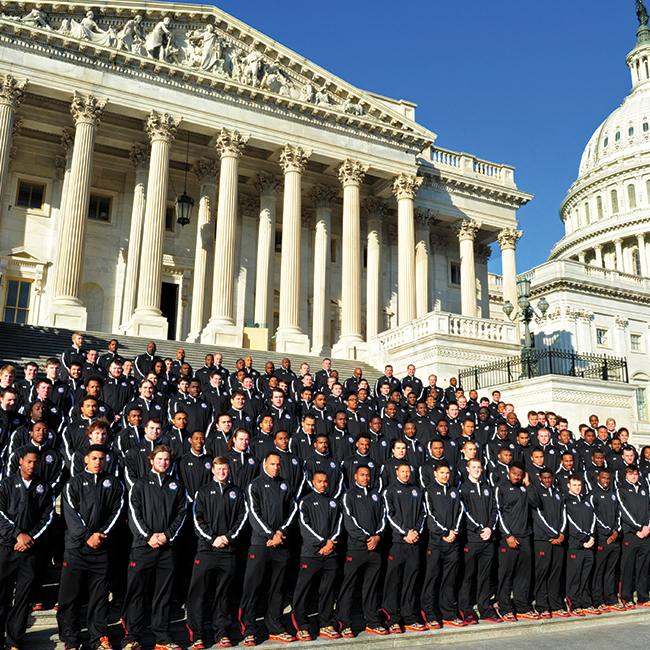 Players, coaches and team staff will spend Bowl Week in Washington, D.C. Fans can enjoy Bowl Week activities through a series of events planned in Annapolis. Team and Fan Hotels in both cities are listed below. Hilton is the official hotel partner of the Military Bowl presented by GoBowling.com!
In Annapolis, our fan hotels are within walking distance of Navy-Marine Corps Memorial Stadium, so you won't miss a moment of the game-day action.
*Note: Many hotels have limited availability– book early to secure your room. Rates are subject to deadlines set by the individual hotels. Please see each hotel's booking site for details.
Washington, D.C. Hotels
1001 16 St NW, Washington, DC 20036
$121 per night
525 New Jersey Ave NW, Washington, DC 20001
$129 per night
480 L'Enfant Plaza SW, Washington, DC 20024
$129 per night , Opens new tab
1919 Connecticut Ave NW, Washington, D.C. 20009
$121 per night
Annapolis Hotels
Westin Annapolis- Official Fan Hotel
100 Westgate Cir, Annapolis, MD 21401
Graduate Annapolis
126 West St, Annapolis, MD 21401
Springhill Suites Annapolis
189 Admiral Cochrane Dr, Annapolis, MD 21401
Courtyard Annapolis
2559 Riva Rd, Annapolis, MD 21401
DoubleTree Annapolis
210 Holiday Ct, Annapolis, MD 21401
Block Code: ZMF
Hilton Garden Inn Annapolis
305 Harry S. Truman Parkway, Annapolis, MD 21401
Crowne Plaza Annapolis
173 Jennifer Road, Annapolis, MD 21401
Block Code: MBF
Courtyard Annapolis
2559 Riva Road Annapolis, Maryland 21401
Annapolis Hotels
100 Westgate Circle, Annapolis, MD 21401
$234 per night
126 West Street, Annapolis, MD 21401
$234 per night
2559 Riva Road, Annapolis, MD 21401
$124 per night
173 Jennifer Road, Annapolis, MD 21401
$159 per night
210 Holiday Court, Annapolis, MD, 21401
$149 per night
124 Womack Drive, Annapolis, MD 2140
$139 per night
305 Harry S. Truman Parkway, Annapolis, MD 21401
$139 per night
58 State Circle, Annapolis, MD 21401
$209 per night
189 Admiral Cochrane Drive, Annapolis, MD 21401
$189 per night