Military Bowl Parade
PARADE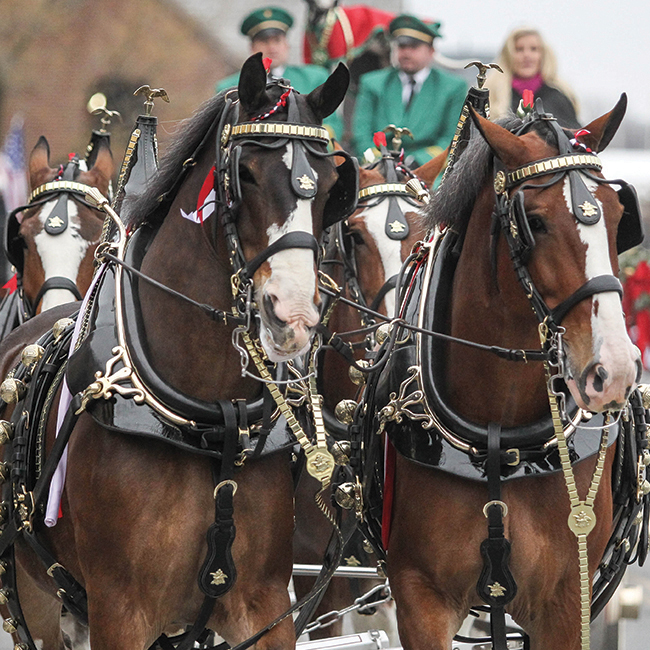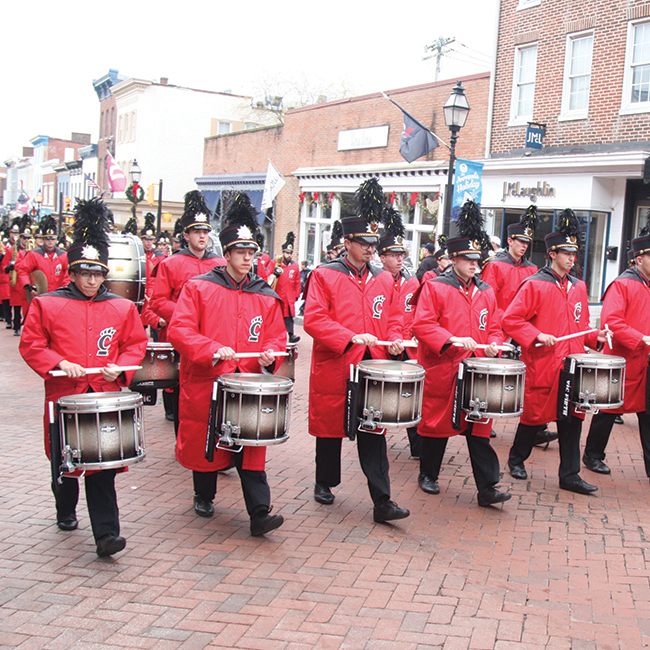 Gameday Tradition:
2023 Military Bowl Parade
Annapolis City Dock
Free Admission
Military Bowl Parade information will be announced in Fall 2023.
The
Military Bowl Parade
kicks off gameday and draws thousands of fans to Downtown Annapolis and along the parade route proceeding through city streets to Navy-Marine Corps Memorial Stadium. The Parade is led by the world-famous Budweiser Clydesdales and includes youth groups, community groups, military-themed groups, youth football teams, participating team marching bands and spirit groups and more. The Parade is free to attend and open to the general public.After the parade, join the
Official Military Bowl Tailgate
in the Blue Lot on the west side of the stadium.
The parade is expected to take about 1 ½ hours for all 60-plus units to move from City Dock to the stadium. Roads along the route will be closed beginning at 8:45 AM and will open on a rolling basis as the parade progresses to the stadium.
Please be aware that no parking will be allowed at City Dock or along Main Street.
For-profit businesses will be asked to purchase a parade sponsorship in order to participate in the parade. This sponsorship is $750 and includes four tickets to the game and postgame field passes or can be processed as a donation to our Tickets for Troops program.
Questions? Please contact jbarr@militarybowl.org.