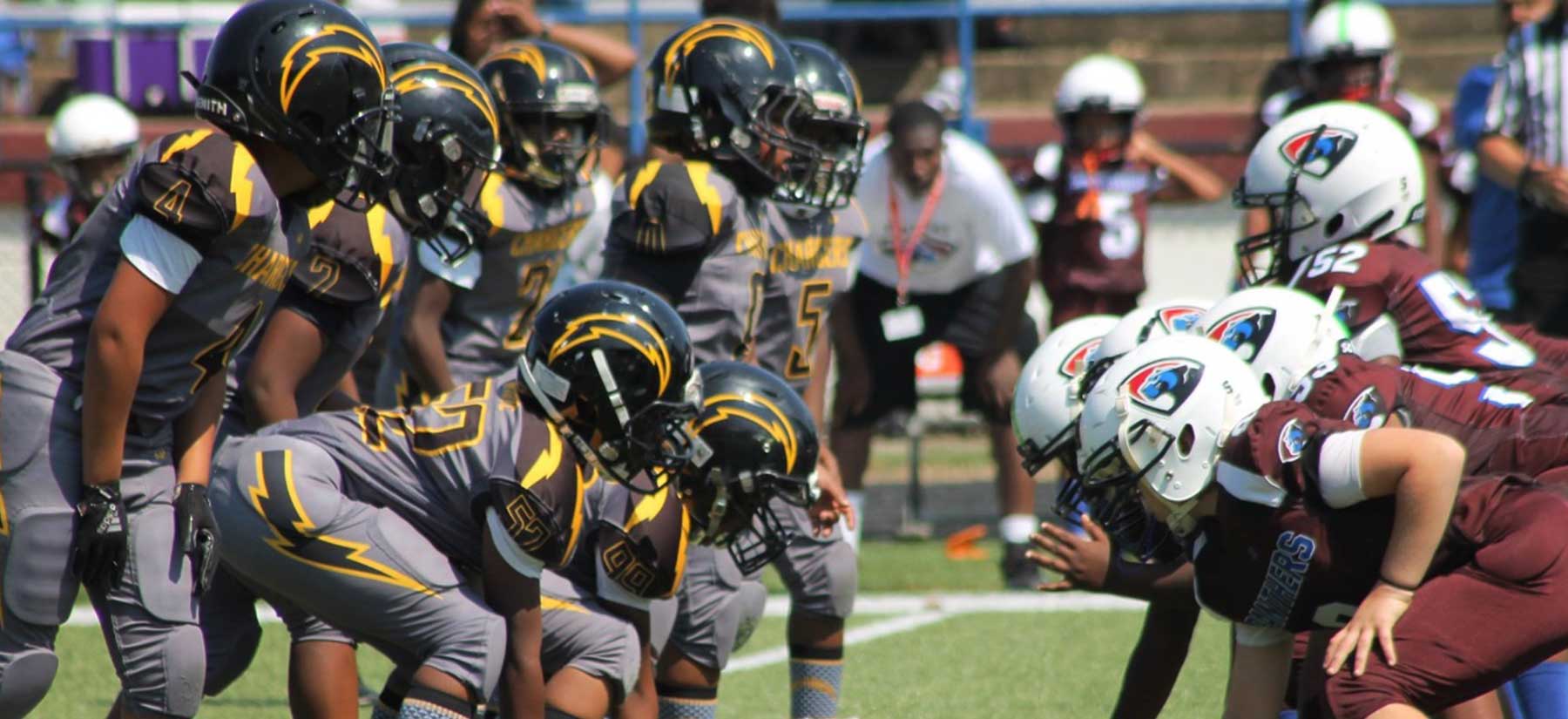 AAYFA Team of the Week: Pasadena Chargers 9u
This week's Military Bowl AAYFA Team of the Week is the Pasadena Chargers 9u, which beat Generals Highway/Annapolis Panthers, 12-6. The Chargers improved to 3-0 this season and lead the AAYFA 9u American Division.
"It was a total team effort all around," Chargers Coach Markel Long said. "My kids worked hard this offseason. We came into this season confident but humbled."
Franklin Pack III's 72-yard punt return gave the Chargers a 6-0 halftime lead and he added a 47-yard touchdown run in the fourth quarter.
Long said the Chargers' defensive effort was led by Pack, Markel Long Jr., Jase Dailey, Roderick Galloway Jr., Marcus Jones lll, Marrion Dillard, Khalil Washington, Cameron Smith, Travell Riddic, Jaden Chandler and Makai White.