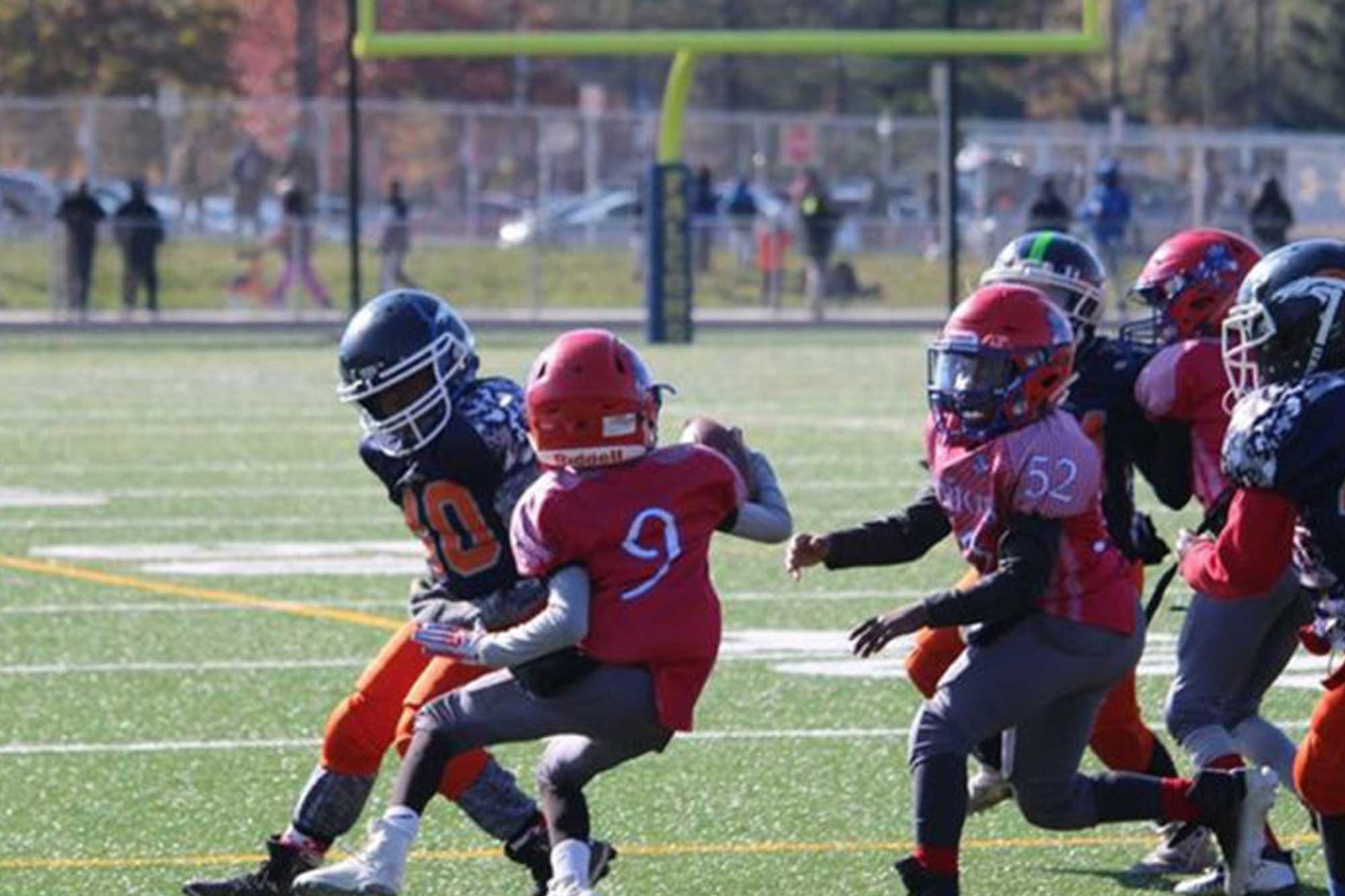 AAYFA TEAM OF THE WEEK: 9-AND-UNDER OLD MILL PATRIOTS
The Military Bowl AAYFA Team of the Week is the Old Mill Patriots 9-and-under squad, which handed Brooklyn Park its first loss in three years, 26-6, in the American Division I championship game.
The Patriots got on the board first with an Andrew Hall touchdown, while Ayden Holland also scored a touchdown and made several tackles. Karter "Speedy" Pack led the 9-1 team in touchdowns this season and "is a beat on both sides of the ball," according to Coach Drew Hall. Chase Smith and Rob Moore also had strong seasons, Hall said, adding that his assistant coaches played a key role in the team's success.