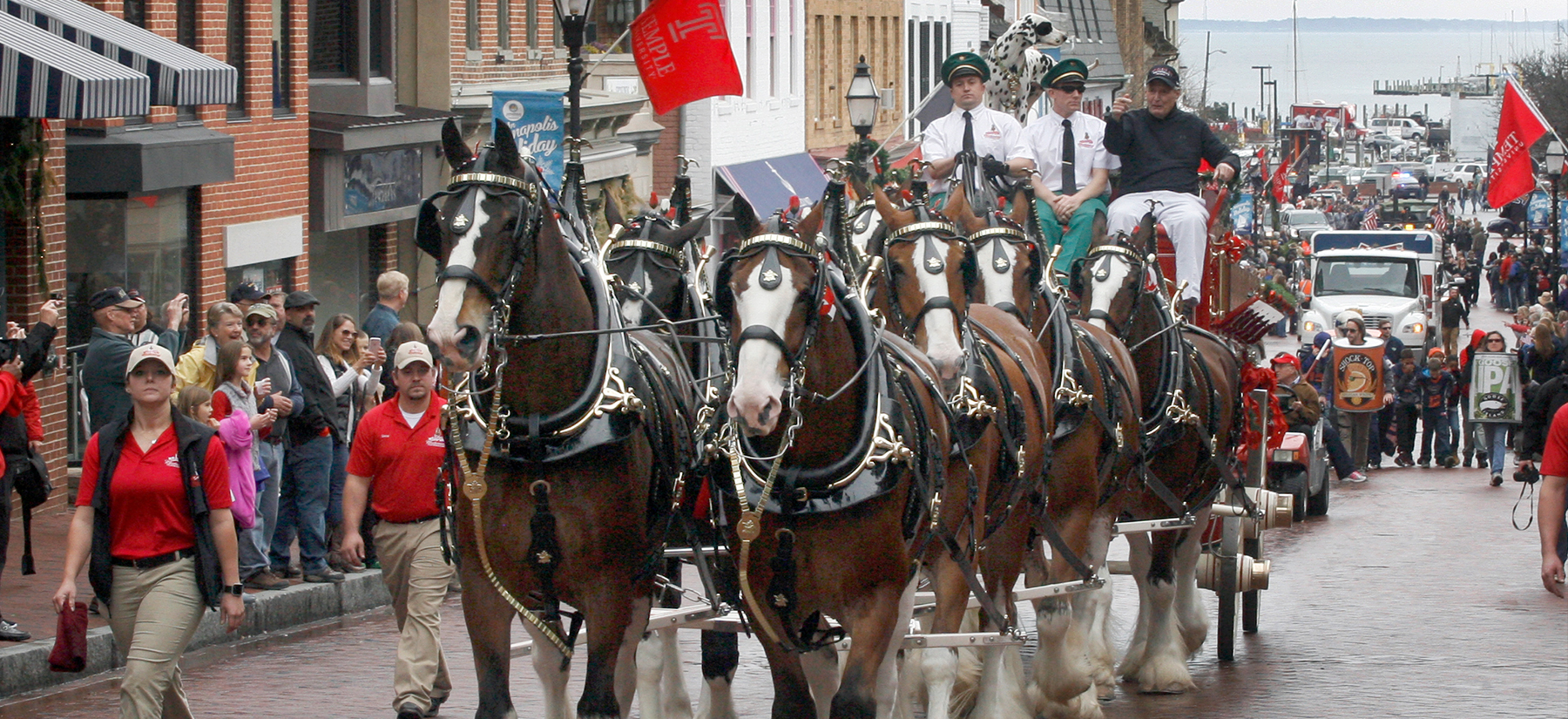 Annapolis Parade
The Military Bowl Parade has become an annual tradition in Maryland's capital city, kicking off gameday with a rousing march from City Dock through the historic streets of Downtown Annapolis and concluding at Navy-Marine Corps Memorial Stadium.
Since its inception in 2013 when the Military Bowl moved to Annapolis, the Parade has featured the world-famous Budweiser Clydesdales.
Thousands of spectators line the streets downtown, with many arriving before dawn to see the Clydesdales arrive and walk the City Dock area to watch the parade elements stage. Flags celebrating the participating teams hang from the light posts along Main Street and West Street, where ­business owners welcome the influx of fans to attend the game.
The motorcycle group Hogs and Heroes, with its cadre of veteran service members, leads the Parade, followed by a military color guard.
In addition to the Clydesdales, the Parade also features Medal of Honor Recipients, pageant winners such as Miss America, Miss Maryland, Miss Virginia and more. Maryland Governor Larry J. Hogan, Annapolis Mayor Gavin Buckley and other local politicians also are regular participants.
In addition to the marching bands and spirit squads of the Military Bowl's participating schools, the Parade also features local high school bands and military bands, as well as military and youth groups from throughout the region.