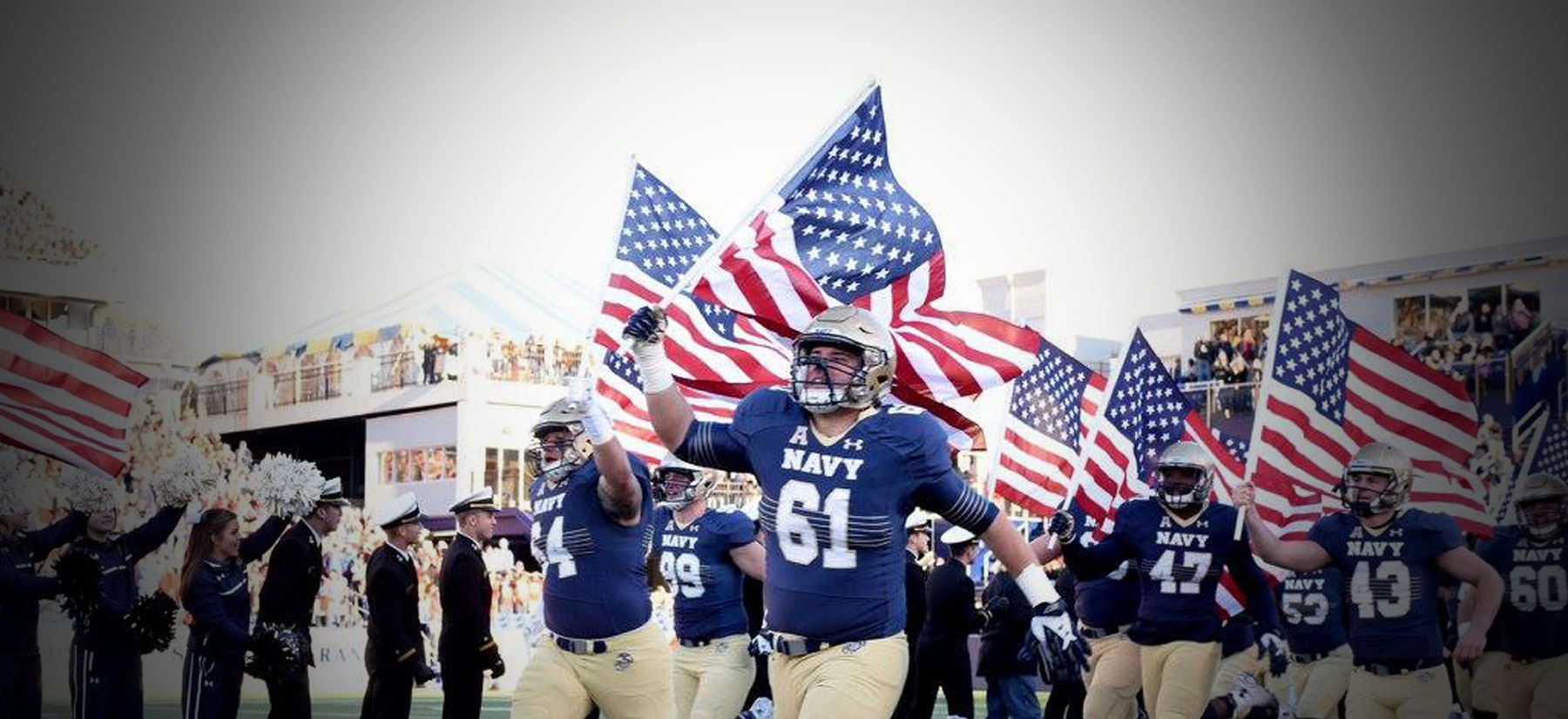 BUDWEISER WHO'S YOUR HERO? PROMOTION RETURNS FOR A FOURTH YEAR AT 2017 MILITARY BOWL PRESENTED BY NORTHROP GRUMMAN
Popular promotion asks the public to nominate their heroes; five winners will receive Military Bowl game tickets and a prize package
The Military Bowl presented by Northrop Grumman and Katcef Brothers, Inc., are pleased to announce the return of the Budweiser Who's Your Hero? promotion, kicking off on Veterans Day, Saturday, Nov. 11, and running through December leading up to the Military Bowl on Thursday, Dec. 28.
The program, which has been extremely successful the past three years, invites the public to share stories about the everyday heroes in their lives. Five Heroes and the person nominating them will be selected to receive a VIP Military Bowl package, including participation in the Military Bowl Parade, pregame hospitality, game tickets, in-game recognition and postgame field passes.
"We have been moved by the stories of the men and women who have been selected as Heroes and we are excited to continue this promotion," Military Bowl President & Executive Director Steve Beck said. "We look forward to reading about more Heroes and how they continue to inspire those around them."
To nominate a Hero, please visit militarybowl.org/budheroes. Heroes can also be nominated at local bars, restaurants and other participating Budweiser retailers in and around Annapolis. A list of Who's Your Hero? events and participating locations can be found at militarybowl.org/budheroes. Or nominate a Hero on Facebook, Twitter or Instagram, by sharing a photo or video and using the hashtag #BudHeroes.
On Saturday, there will be a Who's Your Hero? kickoff party featuring specials on Budweiser products at Heroes Pub (1 Riverview Avenue, Annapolis) from 6 to 9 p.m. Earlier in the day, Who's Your Hero? Budweiser samplings will take place at the Navy Exchange (693 Kinkaid Road, Annapolis) from 9 a.m. until noon and at Total Wine & More (3335 Corridor Marketplace, Laurel) from 3 to 6 p.m.
"The Budweiser Who's Your Hero? program is a great way to recognize a few of the special men and women who help make our community what it is," said Neal Katcef, President of Katcef Brothers Inc., the Annapolis Anheuser-Busch Wholesaler which has been in business here for more than 80 years. "The nominees and their stories represent all the best of America. We are certainly proud to continue sponsoring this program with the Military Bowl."
Tickets for the Military Bowl presented by Northrop Grumman, benefiting the USO, are on sale. Starting at $25, tickets can be purchased online at militarybowl.org or by calling Ticket Alternative at 877-725-8849. This year's Military Bowl once again will match representatives from the Atlantic Coast Conference and the American Athletic Conference.