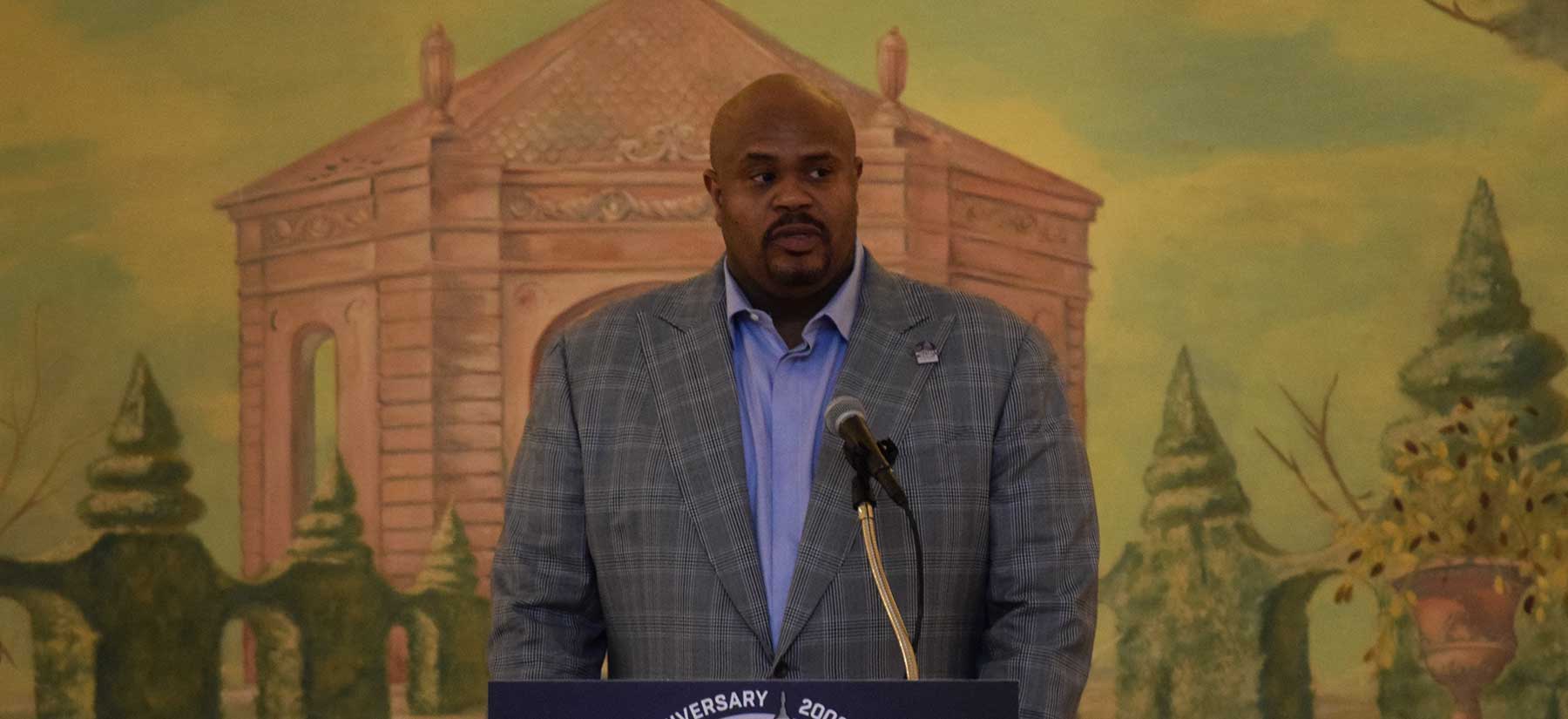 Christopher Harrison, Military Bowl Foundation Board of Directors
When University of Virginia Athletic Director Craig Littlepage approached Christopher Harrison to see if he would be interested in joining the Military Bowl Foundation Board of Directors, Harrison took a trip down memory lane.
A former standout offensive lineman for the Cavaliers, Harrison remembered his time in Charlottesville, when Virginia traveled to the Gator Bowl and Peach Bowl, among others.
"When I was at U-Va. we went to five bowl games and it was always a very exciting part of the season, to see where you would go, play in a city you might not normally play in, against a team you don't usually play and get to explore a new city," Harrison said. "This is a very diverse region and has so much to offer. To bring these college kids in and let them see a new city and play a bowl game is wonderful."
At Littlepage's suggestion, Harrison met with Military Bowl Foundation President & Executive Director Steve Beck and was immediately on board with becoming Virginia's representative on the Board of Directors. More than 10 years have passed, but Harrison remains committed to the cause, both of helping create a first-class experience for the teams and making an impact for the nation's service members.
"What we do on the nonprofit side with Patriot Point is amazing," Harrison said. "We can't do enough for veterans and to provide a place for them to go and unwind is incredible. Steve's vision for it has taken off. I can't say enough about how it has grown and serves veterans."
Similarly, Harrison's business – C.A. Harrison Companies — also has taken off. The business started toward the end of Harrison's NFL career, when he purchased a block of rowhouses in Washington, D.C., and redeveloped them. Harrison kept one as his own home and sold the rest. In addition to building a home, it also set Harrison on the way to a second career of taking struggling properties and bringing them back to life.
"When I was playing, I lived, breathed and everything I did was football," Harrison said. "I hadn't thought about what I would do after playing. But when I got into real estate, I loved it. I loved taking the old and transforming it into new. I'm not a new construction guy – my firm doesn't do a lot of new work. I like to take something dilapidated and bring it back to life."