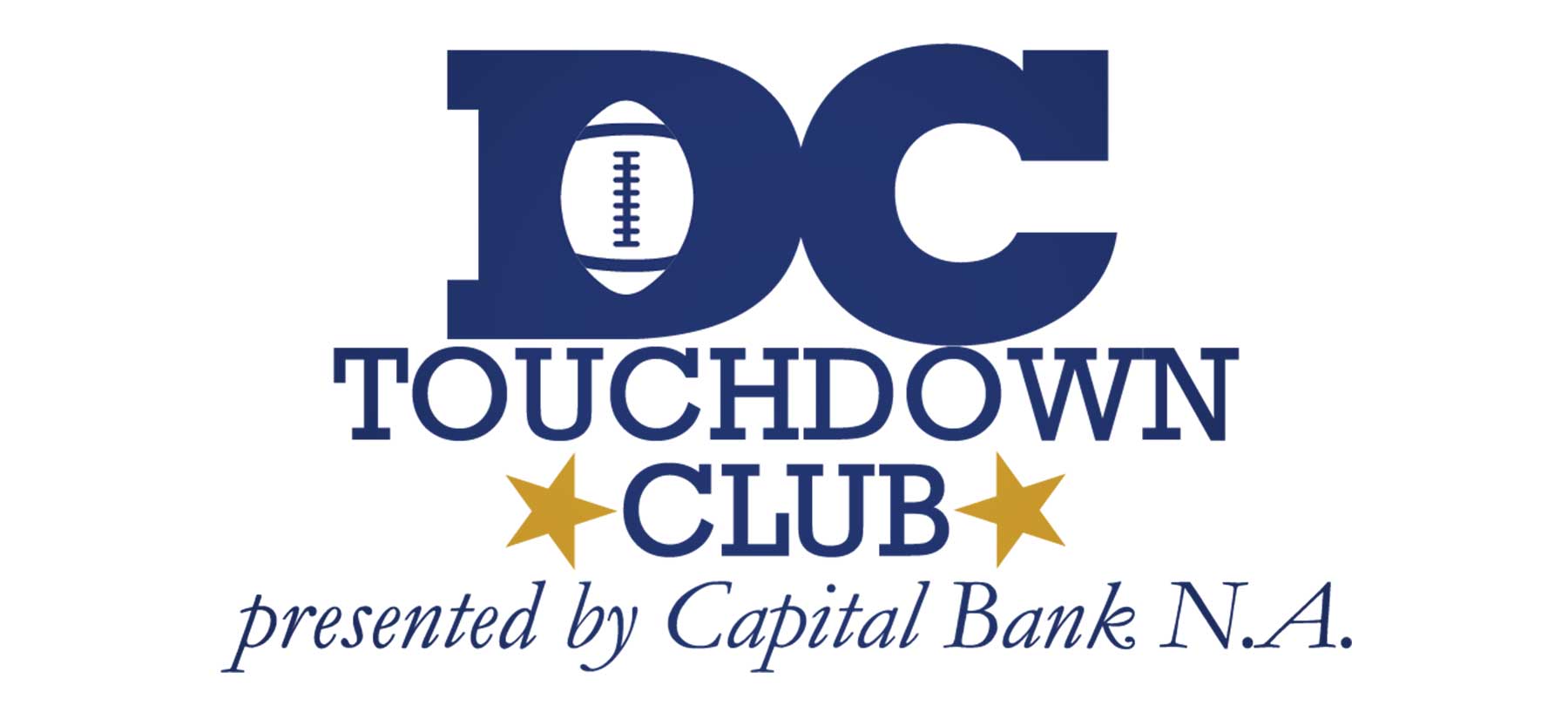 DC Touchdown Club Coaches Committee
In order to engage the entire Washington-area football community, the DC Touchdown Club engages its Coaches Committee, with representatives from each jurisdiction in the National Capital Region.
"The Coaches Committee does a wonderful job of keeping us up to date on the football community from all parts of the National Capital Region," said Steve Beck, president & executive director of the Military Bowl Foundation, which operates the DC Touchdown Club. "The region is vast, with schools in two states and Washington, D.C. There are public schools, private schools and public charter schools. Some of these private schools compete on national level. And many of the region's players are the best in the nation."
The Coaches Committee helps select the High School Football Player of the Week throughout the season and its members also have the opportunity to attend select events.
Following the season, the Coaches Committee helps select the high school players of the year, who are honored at the annual 3M Awards Dinner; Coaches Committee members receive complimentary tickets to the dinner.
The members of the Coaches Committee are:
DC: Mark Martin, Wilson High
Frederick: Rick Conner, Linganore High
Howard/Anne Arundel: Justin Carey, Atholton High
Montgomery: Mike Neubeiser, Northwest High
Prince George's Tom Green, Eleanor Roosevelt High
Southern Maryland: Steve Crounse, Northern High
Loudoun:
Northern Region (Fairfax, Arlington, Alexandria): Kyle Simmons, Westfield High
Prince William: Tony Lilly, C.D. Hylton High
Private Schools: Dan Paro: Georgetown Prep
Washington Catholic Athletic Conference: Randy Trivers, Gonzaga College High