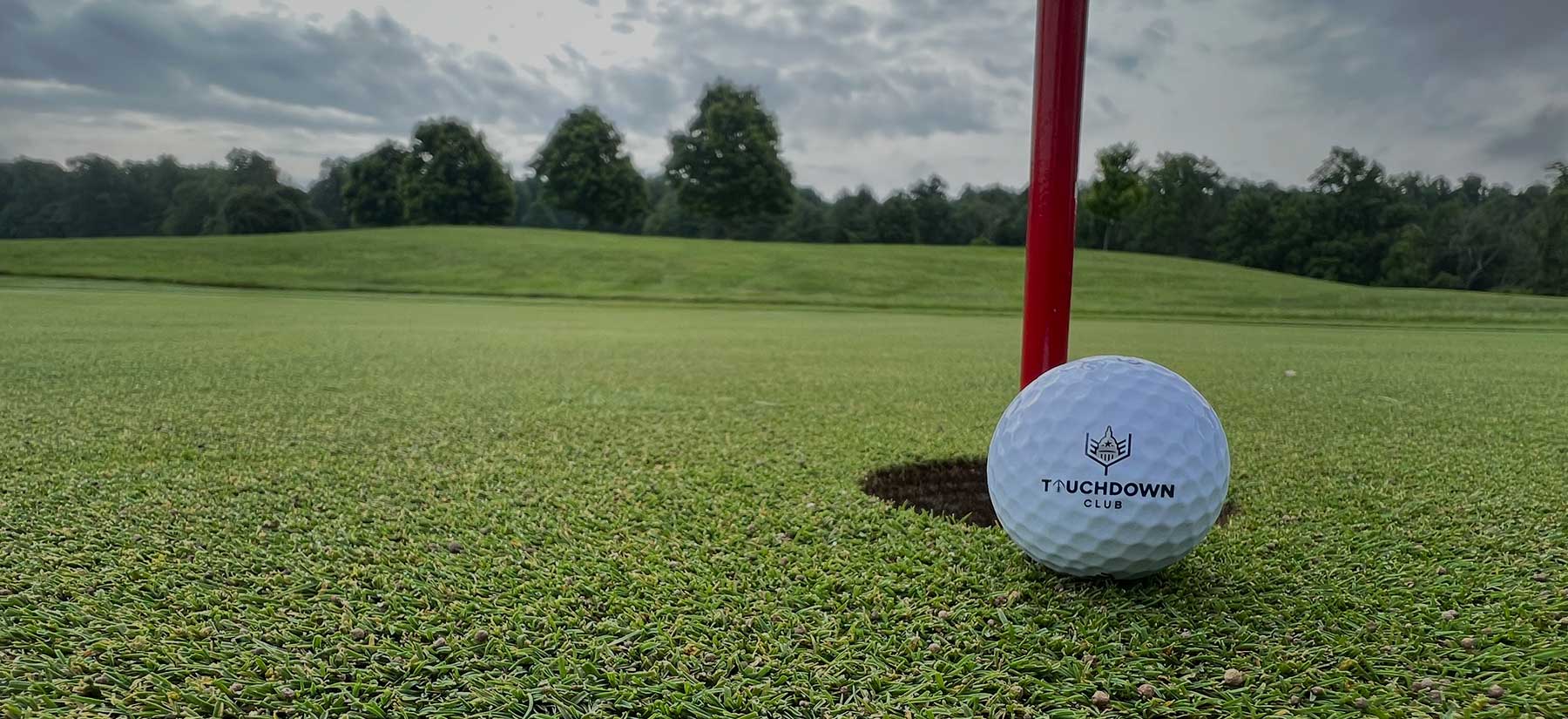 DC TOUCHDOWN CLUB GOLF OUTING IS A ROUSING SUCCESS RAISING MONEY FOR PATRIOT POINT
The DC Touchdown Club Golf Outing enjoyed a spectacular day as a soldout field posted low scores at Whiskey Creek Golf Club, raising money for Patriot Point, the Military Bowl Foundation's 294-acre retreat for recovering service members, their families and caregivers.
"What an incredible day of golf and great company," Military Bowl Foundation President & Executive Director Steve Beck said. "Thanks to everyone who joined us. Thanks also to Whiskey Creek for hosting the event and to all of the sponsors who support our mission of supporting the nation's service members."
The field included several members of the Military Bowl Foundation Board of Directors and the DC Touchdown Club Executive Committee, as well as former Washington Redskins players Joe Washington, Raleigh McKenzie, Clarence Vaughn and Brian Carpenter. Former Redskins tight end Doc Walker, who also is a member of the DC Touchdown Club Executive Committee, also was in attendance.
Among the participants were several veteran service members.
DC Touchdown Club Golf Outing sponsors included Mission BBQ, Silver Sponsors Open Text and Nardi Construction and hole sponsors 3M, Events DC, FCN Technology Solutions, MTI, NextGen, Three Wire Systems, American Airlines, The American Athletic Conference, Coca-Cola, Insurance Associates and Old Virginia Tobacco Company.
A foursome that included two U.S. Marine Corps veterans, a firefighter and a member of the Salute Military Golf Association Board of Directors captured first place in the tournament. Scott Allen, Brad Pierce, Chris Catucci and Bob Winegard won the team scramble by shooting 18-under par 54.
"We were bombing the ball pretty good," said Allen, who served in the Marines from 2004 to 2008. "It was an awesome event. I really appreciate being able to participate in it."
Allen also won the longest drive contest and Brian Tracy of Doublewood Farm won the closest to the pin, coming within two feet of a hole-in-one.
The Military Bowl Foundation's next event is the Home of the Free … Because of the Brave dinner on Thursday, September 8, celebrating the kickoff of the NFL season in the company of recovering service members and caregivers from Walter Reed National Military Medical Center and Fort Belvoir Community Hospital. Tickets and sponsorships are available at militarybowl.org.
For the latest updates visit militarybowl.org, follow @MilitaryBowl on Twitter and Instagram or like the Military Bowl presented by Peraton on Facebook. For sponsorship information, please contact Senior Director of Partnerships Marc Goldman at mgoldman@militarybowl.org. Tickets go on sale in the fall. Proceeds from the Bowl benefit the USO and Patriot Point, the Military Bowl Foundation's retreat for wounded, ill and injured service members, their families and caregivers.