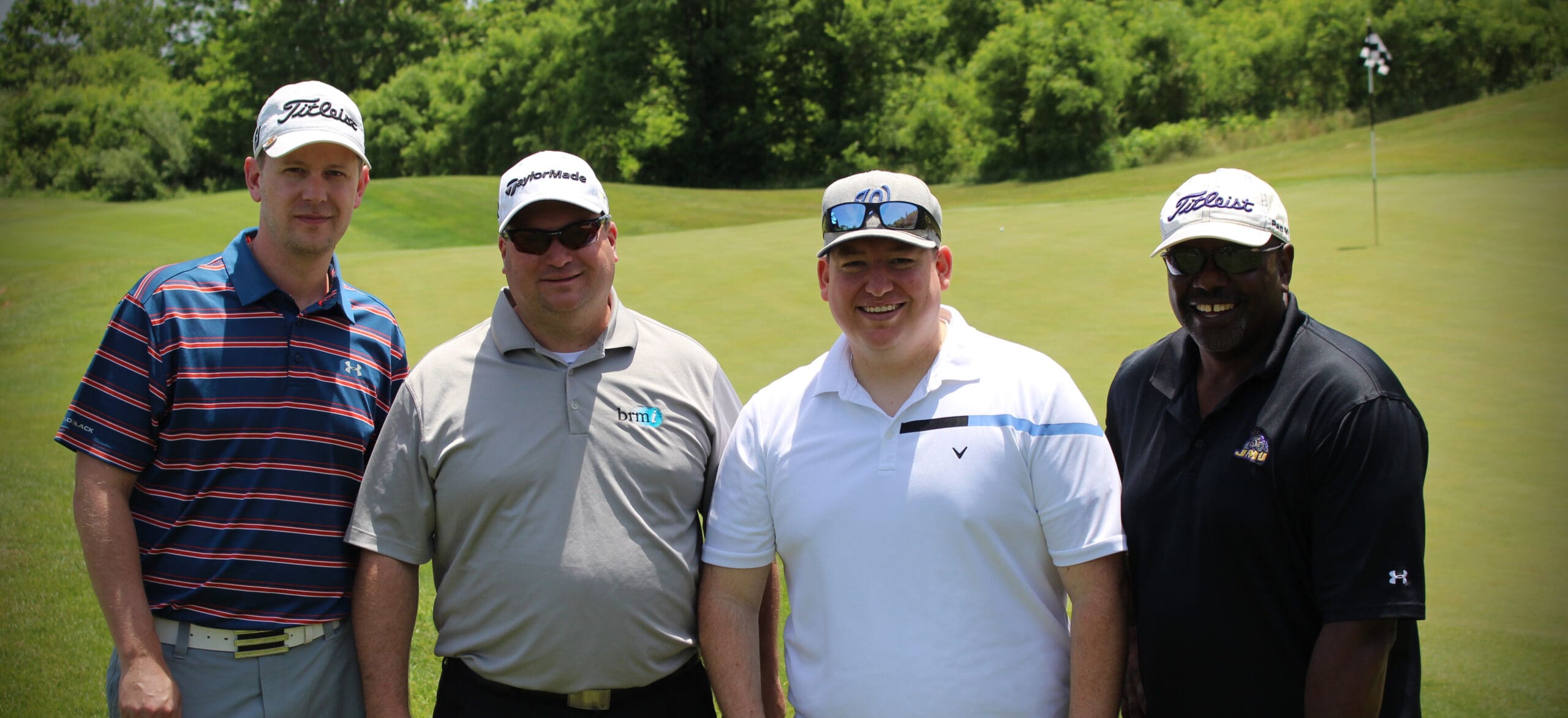 DC Touchdown Club Golf Outing Scores Big Again
Event Raises $30,000 for Bill Phillips Memorial Fund, which Announces It Will Donate a Boat to Patriot Point
LEESBURG, Va. – The fourth annual DC Touchdown Club presented by Capital Bank N.A. Golf Outing was a rousing success Friday as another capacity field raised an estimated $30,000 for the Bill Phillips Memorial Fund, which is used to help wounded warriors and others faces challenging circumstances.
Among those playing the challenging layout at Raspberry Falls Golf and Hunt Club on a sun-filled afternoon were Congressional Medal of Honor recipient Barney Barnum, Washington Redskins offensive lineman Morgan Moses, Cleveland Browns defensive lineman Cam Johnson, representatives of the Fort Belvoir Wounded Warrior Golf Program and three of Bill Phillips' sons, Andrew, Colter and Paul Phillips. Bill's former wife, Janet, and sister, Paula, joined the golfers at the post-match reception.
"It is so wonderful to look around and see how many people are committed to continuing Bill Phillips' legacy of helping others," DC Touchdown Club Executive Director Steve Beck said. "We know how much satisfaction Bill took in doing these good deeds and we are proud and honored to be able to continue them in his memory."
Andrew Phillips, Bill's oldest son, thanked the event's sponsors, including DC Touchdown Club title sponsor Capital Bank N.A., Northrop Grumman, Under Armour, Cassaday, DKS Apparel, Capital Ball, NewDay USA and the American Athletic Conference. Phillips also announced that the Bill Phillips Memorial Fund was presenting a boat to Patriot Point, a 290-acre retreat for wounded warriors on Maryland's Eastern Shore that is the DC Bowl Committee's latest endeavor. The boat will be used for fishing by Patriot Point guests.
The foursome of Sean Ryan, Jorge Angulo, Lou Sequenzia and Molly DeLaRocha claimed first place with a score of 55, winning a tiebreaker by shooting 27 on the back nine. Clay Solomon and Jackie Gallagher won the longest drive competition, while Ryan Donnelly claimed closest to the pin with a terrific tee shot on the 13th hole.
Bill Phillips was 56 when he was killed in a plane crash in Alaska in 2010. His three oldest sons played major-college football: Andrew at Stanford, Colter at Virginia and Paul at Indiana. His youngest son, Willy, will be a college freshman in the fall.
"We can't say enough about the wonderful job done by the staff at Raspberry Falls," Phillips said. "They certainly make this feel like home."
The DC Touchdown Club is working on events for the fall and Touchdown Club members will enjoy first-class hospitality at the Military Bowl presented by Northrop Grumman on Dec. 27 at Navy-Marine Corps Memorial Stadium in Annapolis. For more information and the latest updates, visit www.dctouchdownclub.com or follow @DCTouchdownClub on Twitter.