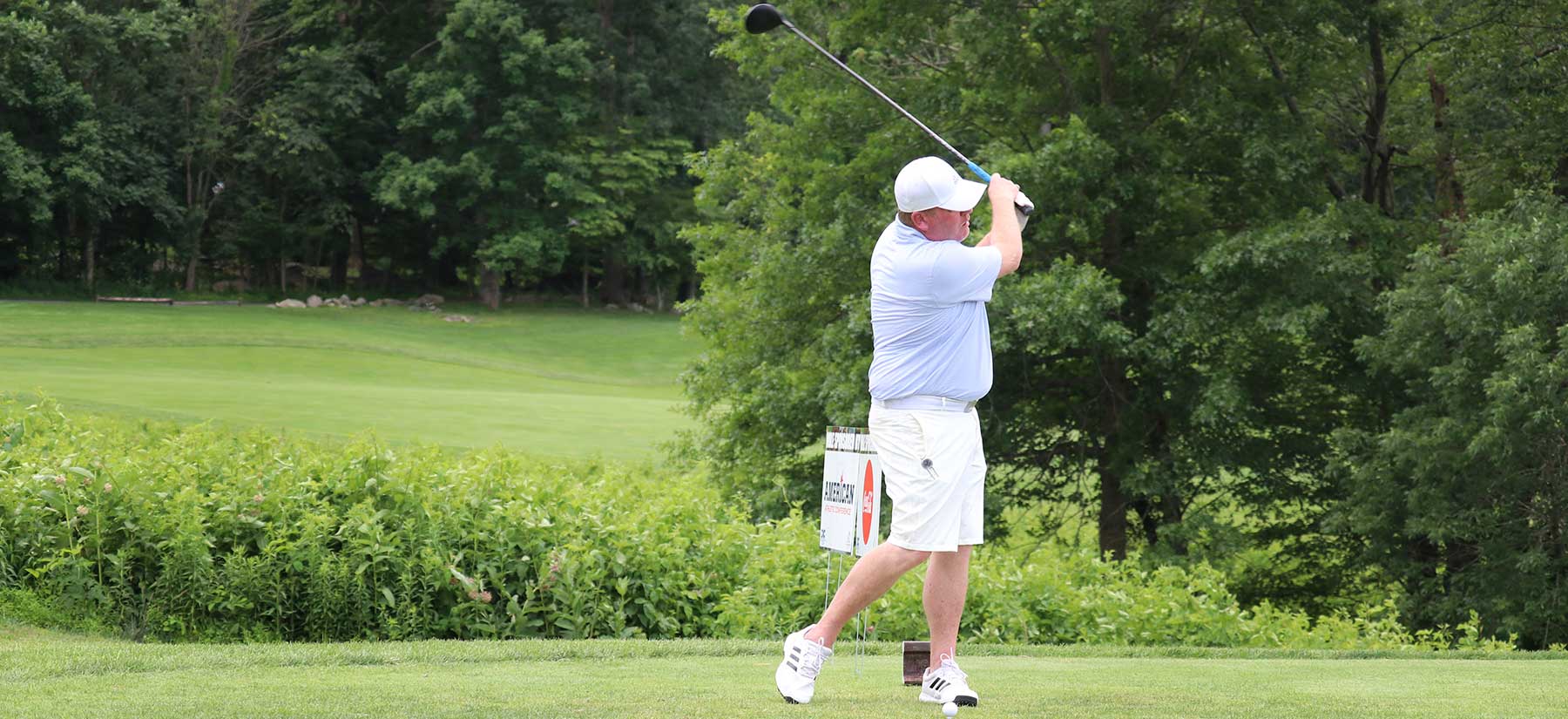 DC Touchdown Club Golf Tournament Raises Money for Patriot Point
The DC Touchdown Club Golf Tournament returned on Tuesday, June 15, with a full field of golfers taking the course at Whiskey Creek Golf Club.
It was a chamber of commerce afternoon, with mild temperatures and a partly sunny sky providing peak conditions amid the rolling landscape as the tournament raised money for Patriot Point, a nearly 300-acre retreat for recovering service members, their families and caregivers on Maryland's Eastern Shore.
"What an amazing day!" Military Bowl Foundation President & Executive Director Steve Beck said. "It was wonderful to be surrounded by so many familiar faces and to meet new people who share in our commitment to supporting our nation's service members."
The field included several members of the Military Bowl Foundation Board of Directors as well as the DC Touchdown Club Executive Committee. Two-time Super Bowl champion Clarence Vaughn joined the group, as did several veterans, including U.S. Army (Ret.) Lt. Col. Enrique Young, who made a hole-in-one at the DC Touchdown Club 2019 Golf Tournament, and several veteran service members. Leashes of Valor CEO and Co-Founder Jason Haag, whose group is a partner of Patriot Point, spoke to the participants after the round.
"I can't thank Patriot Point enough for everything you are doing. It has been phenomenal," said Haag, who played in the tournament and whose group recently completed a 10-day training with veterans and their new service dogs at Patriot Point. "You are saving lives."
Double Wood Far
m was the tournament's Gold Sponsor. Mission BBQ provided the post-round meal. Silver Sponsors were 3M; the Kimsey Foundation; May Construction Group; Marsh & McLennan Agency, known locally as Insurance Associates; MTI; NDIA; the National Association of Manufacturers; SAIC and S & K Sales Company.
Other sponsors included the American Athletic Conference; Aquarius Sports and Entertainment; Blake Real Estate; the Coalition for Government Procurement; Coca Cola Consolidated Bottling Company; Cornerstone Government Affairs; Ernst and Young; FCN; Ice Shaker; Korman Signs; the Quantum Companies; Strouse; and Tidewater Valve and Fitting.
The Byrne family foursome of Jeb, Will, Luke and John won their third DC Touchdown Club Golf Tournament in the past four events. Will Byrne also won the longest drive competition. Evan Silverman hit his second career hole-in-one on No. 11 to win the closest to the pin contest.
See pictures from the tournament by visiting our Facebook page.
The Military Bowl Foundation's next event is the Home of the Free … Because of the Brave dinner on Thursday, September 9.