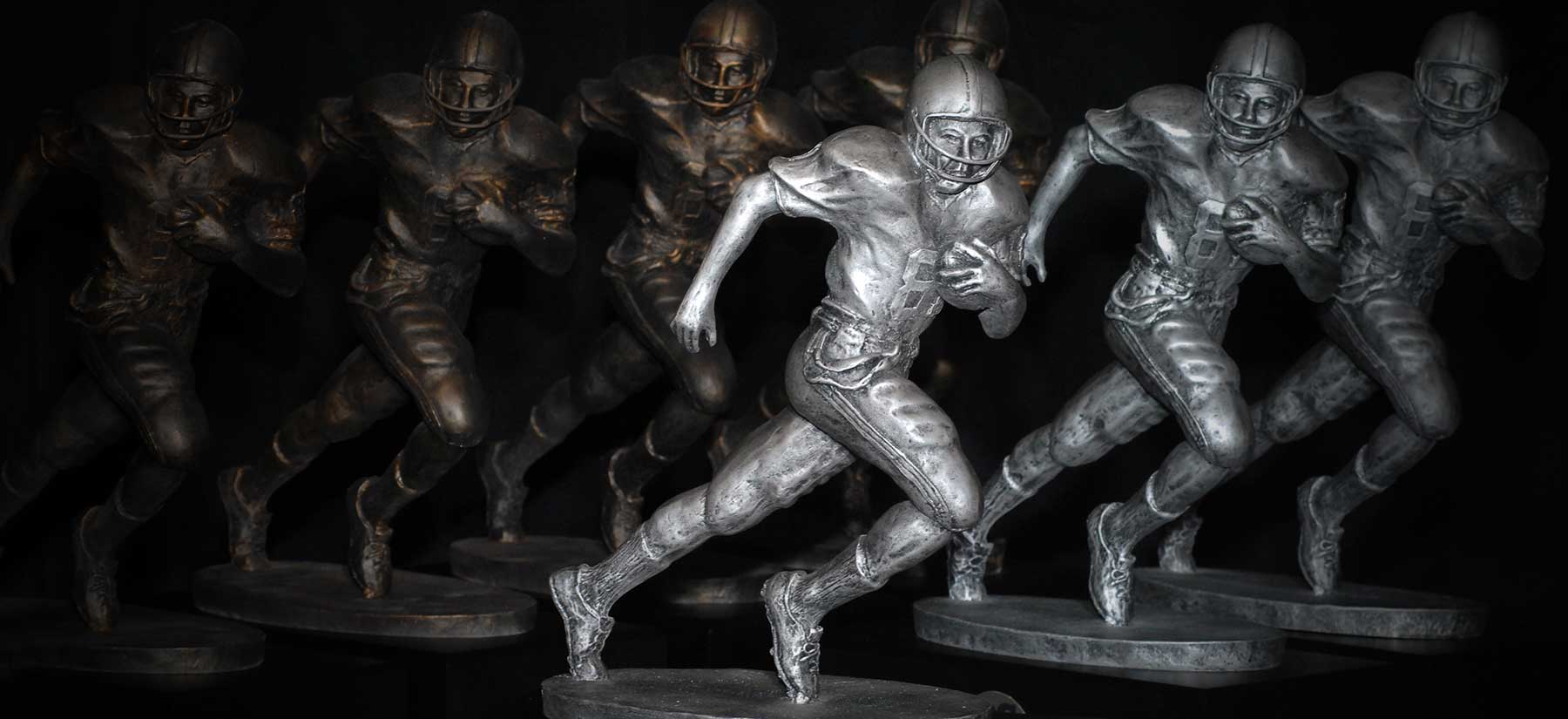 DC Touchdown Club to honor Mike Ditka with Founder's Award at March 26 Awards Dinner
The DC Touchdown Club presented by Capital Bank N.A. proudly announces that Hall of Fame Coach Mike Ditka will be presented with the inaugural Founder's Award at the Club's annual Awards Dinner on March 26.
Ditka will join former NFL Most Valuable Player Joe Theismann and longtime local coach Roy Lester among this year's honorees. Theismann, who led the Washington Redskins to victory in Super Bowl XVII, will be presented with a Career Achievement Award. Lester will be inducted into the Touchdown Club's Circle of Legends.
Ditka, a Rookie of the Year and six-time All-Pro during his playing career and three-time Super Bowl champion, is a member of the College Football Hall of Fame and the Pro Football Hall of Fame. He is one of two men (along with Tom Flores) to win an NFL championship as a player, assistant coach and head coach and is the only man in modern NFL history to win a championship with the same team as a player and a coach. Ditka currently works as a television and radio commentator.
"Mike Ditka, quite simply, is a football legend," DC Touchdown Club Executive Director Steve Beck said. "When you think about all of the things he has accomplished in his career – as a player, coach, broadcaster and businessman – it is easy to see why he is the perfect recipient of our first-ever Founder's Award. He set a standard for excellence and challenged others to match it. What a night it will be, to honor a football legend like Mike Ditka and one of the greatest players in Washington Redskins' history in Joe Theismann."
Ditka was an All-American tight end at the University of Pittsburgh and a first-round draft pick in both the NFL and AFL, then enjoyed a stellar 12-year playing career with the Chicago Bears, Philadelphia Eagles and Dallas Cowboys. He caught a touchdown pass in the Cowboys' victory over the Miami Dolphins in Super Bowl VI.
Ditka then moved into coaching and is best-known for his 11 years as the head coach of the Chicago Bears, guiding the team to a victory over the New England Patriots in Super Bowl XX.
Off the field, Ditka owns a chain of restaurants, has co-owned an Arena Football League team, and partnered to create a collection of his own wines and a line of his own sausages.
Additionally, he has contributed considerable time and effort to various charitable endeavors, including the Mike Ditka Foundation and the Gridiron Greats Assistance Fund, where he serves as president of the board of directors.
The DC Touchdown Club also will honor the region's top high school and college players and coaches at the Awards Dinner on March 26.
Tables and individual tickets can be purchased at dctouchdownclub.com/awards-dinner. Sponsorship opportunities are also available. For more information, please contact Steve Beck at 301-370-5454 or sbeck@militarybowl.org.