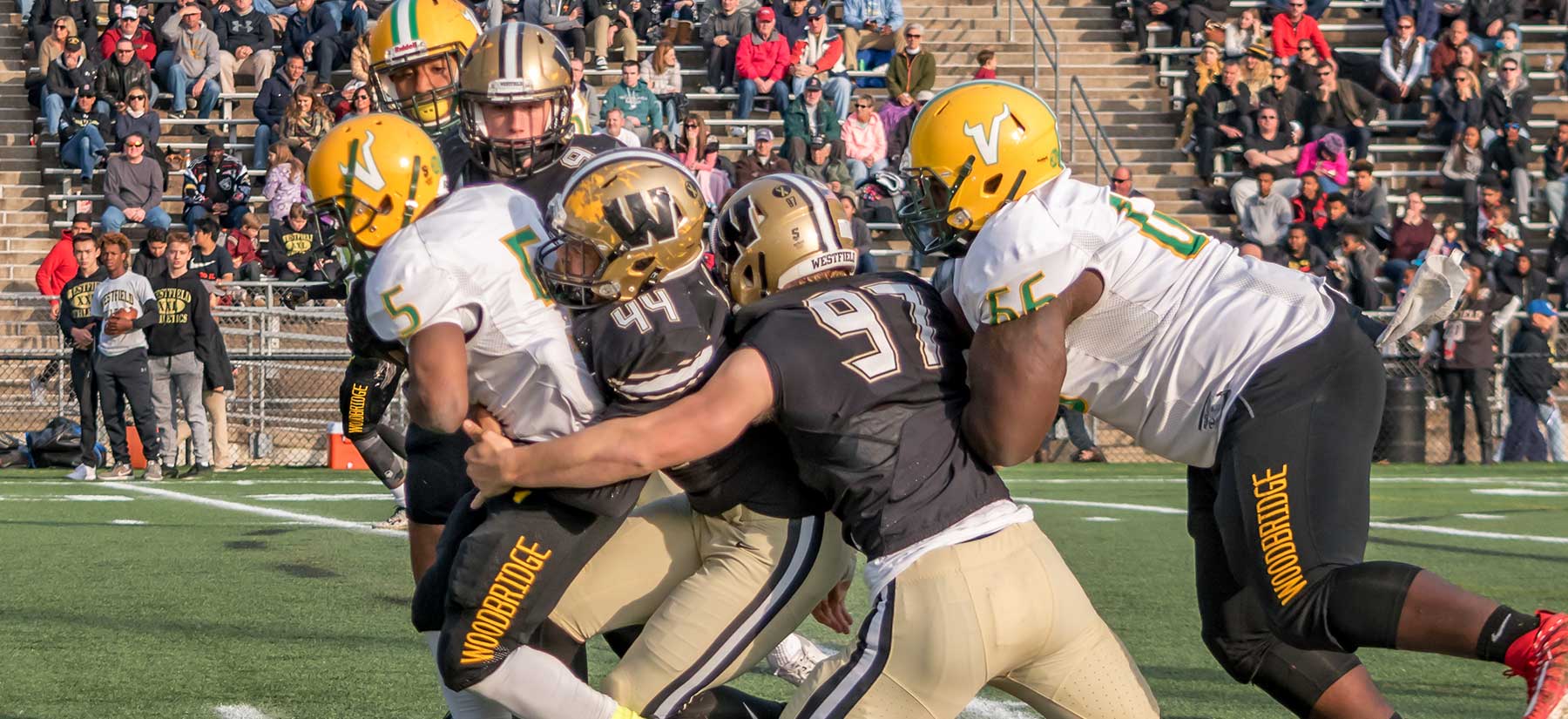 DC TOUCHDOWN CLUB WEEK 15 PLAYER OF THE WEEK: NOLAN COCKRILL, WESTFIELD

Plain and simple, Nolan Cockrill is a football player. A three-year starter who usually lines up at defensive end and often gets into action on offense as a tight end or fullback, Cockrill has inspired plenty of confidence in Westfield Coach Kyle Simmons.
"He's a real old school, blue collar kind of guy," Simmons said. "He's low maintenance doesn't say a ton, leads by example. He can play almost anything. You can put him at two-thirds of the positions on the field and he would be able to perform."
This past Sunday, matched up against Oscar Smith in the Virginia 6A final for the third consecutive season, Simmons and his staff had a simple strategy: To use Cockrill wherever the opponent was finding success. As usual for Westfield, Cockrill and his teammates came through and the Bulldogs claimed their third state title in a row with a 28-21 victory.
For his efforts, Cockrill was named the DC Touchdown Club presented by Capital Bank High School Football Player of the Week, powered by Under Armour.
Cockrill's work ethic and ability were evident all season for Westfield, which finished 15-0. He was named first-team All-Met on defense, was named the Northern Region and Concorde District Defensive Player of the Year and was also first-team all-Concorde District as an offensive all-purpose player. Led by Cockrill, who has committed to play for Army, Westfield held nine opponents to one or fewer touchdowns this season.