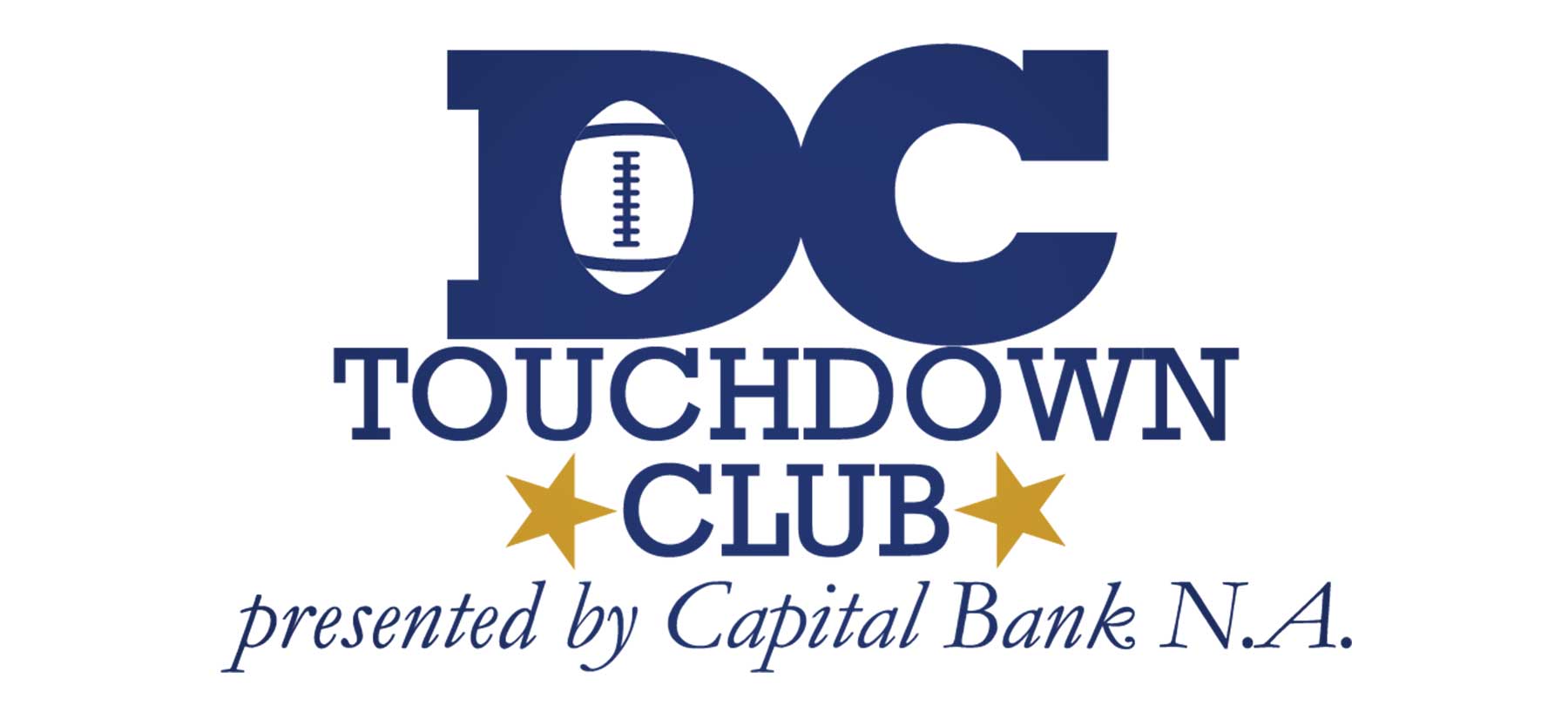 DC Touchdown Club
For roughly two decades, there was a void in the National Capital Region's sports scene.
A hotbed for professional, collegiate and high school athletics, the region lacked a group or event that brought together people from distant corners.
Enter the DC Touchdown Club.
Recreated in 2013, the Touchdown Club holds year-round events to honor the best in Washington-area football, highlighted by the annual 3M Awards Dinner, which draws a capacity crowd and brings together athletes, coaches, fans and other football supporters from across the vast region. Proceeds from the Dinner benefit Patriot Point, the Military Bowl Foundation's 290-acre retreat for recovering service members on Maryland's Eastern Shore.
"In just a short amount of time, the DC Touchdown Club has recaptured the magic of the old Touchdown Club of Washington," said Steve Beck, president and executive director of the Military Bowl Foundation, which operates the Touchdown Club. "It is neat to see our growth from year to year as we celebrate the game of football."
Every week throughout the fall, in conjunction with WTOP-FM radio the Touchdown Club honors a High School Football Player of the Week.
Then in the spring, the Touchdown Club holds the 3M Awards Dinner, honoring that past season's top players and coaches, as well as some of the greatest to ever play or be involved with the game, including a Circle of Legends that honors the region's best coaches. Among those who have been honored by the Touchdown Club are Darrell Green, Verne Lundquist, Jim Kelly, Doug Williams, Mike Patrick, Johnny Holliday, Lee Corso, Kevin Plank and Under Armour, Joe Theismann, Mike Ditka, London Fletcher and Frank Beamer. Many of the high school players of the year have gone on to star in college and play in the NFL.
Members of the Circle of Legends include Morgan Wootten, Lefty Driesell, Doug DuVall, Al Thomas, Roy Lester, Willie Stewart, Joe Gallagher and Jim Fegan.
Each summer, the DC Touchdown Club Golf Tournament raises money for Patriot Point.
For more information, visit dctouchdownclub.com