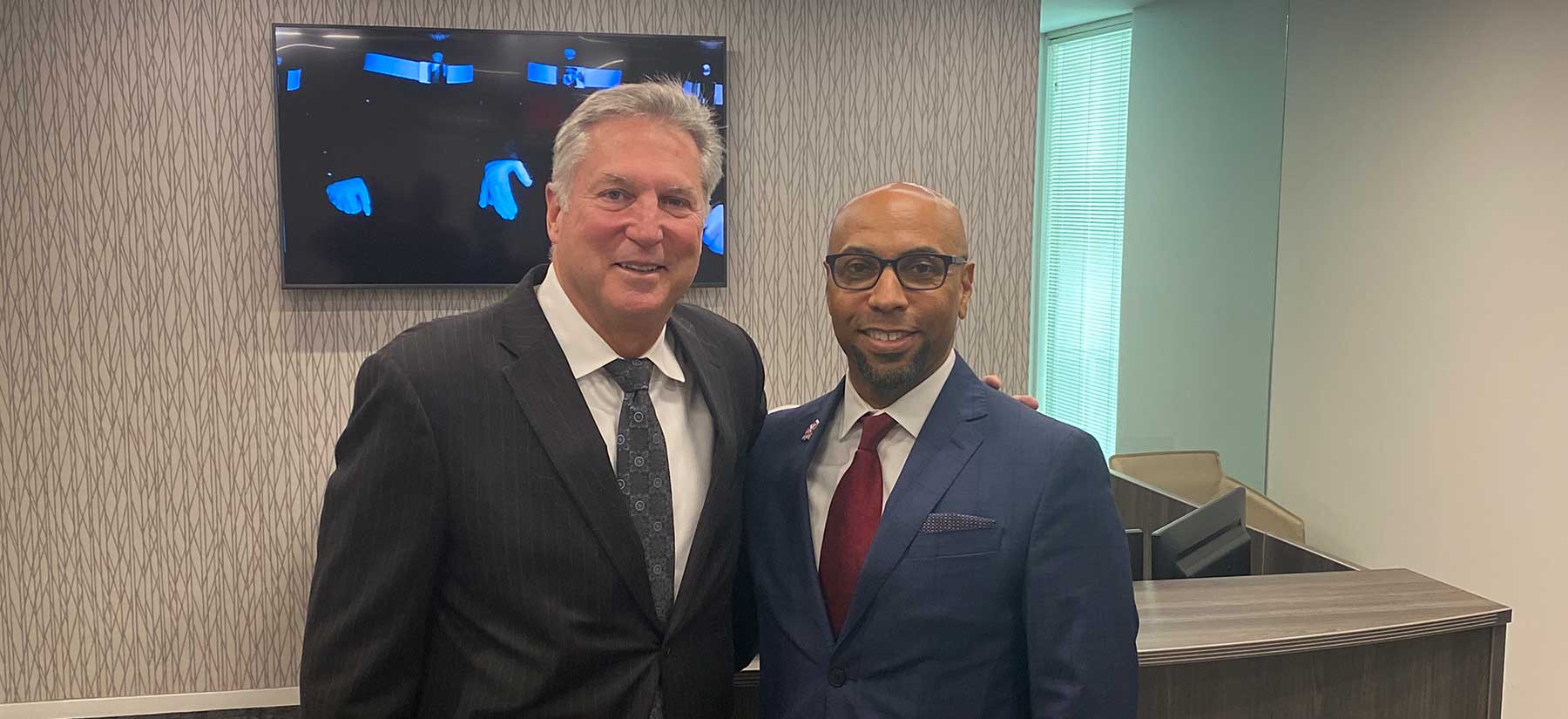 Erik Moses, Military Bowl Foundation Board Member
Erik Moses was getting ready to start his new position as the chief executive officer of the D.C. Sports & Entertainment Commission when he was brought up to speed on projects that the group had in the pipeline. There was one item that stood out: a man and a woman who worked for city council members had secured a license from the NCAA to hold a postseason college football bowl game in the District.
"We didn't know if they could pull it off or not," Moses said. "But I was inheriting a football stadium, RFK Stadium, so putting football games in it sounded pretty cool had an obvious appeal. The Redskins were long gone and we were essentially a soccer stadium for D.C. United and international games. Bringing football back to DC was important to bring more life to the historic building."
That was the introduction to an ongoing association with what has become the Military Bowl presented by Perspecta, which will hold its 13th annual game in December 2020.
"Humbly, I consider myself a co-founder of the game," Moses said.
He initially met with Marie Rudolph and Sean Metcalf, the pair who came up with the idea to stage a bowl game in the National Capital Region. The Sports & Entertainment Commission could play a key role in developing the game, by hosting it at RFK Stadium, bringing an operational know-how to the table and much-needed startup capital.
"I could decline to be involved and not take the risk of being unsuccessful with a big project right as I started this new role," Moses said. "Or I could get involved, roll up my sleeves and ensure it would be successful. My role as sports commissioner was to bring these types of unique sports events to town. So away we went."
Navy and Wake Forest kicked off at 11 a.m. on Saturday, Dec. 20, 2008, in the first bowl game that year. Then known as the Eagle Bank Bowl, the Demon Deacons overcame a halftime deficit to win, 29-19. Moses went on to work on several more bowls and projects with the Sports Commission (later renamed Events DC) before becoming president of the XFL's DC Defenders in 2019. He now is the president of the Nashville Superspeedway, the first Black track president in NASCAR history; Moses met Dover Motorsports Inc. executive vice president and chief operating officer Mike Tatoian through their work on the Military Bowl Foundation's Board of Directors.
"The support of our men and women in uniform is a very worthy cause. Being able to highlight and bring attention to their sacrifices, and those of their families, is an important reminder that the price of freedom is not — and has never been – free," Moses said. "Providing care, comfort and recreational opportunities for our wounded, ill and injured service members and their families and caregivers at Patriot Point is a small but important way to show our gratitude to those who have answered the call of service to our country."