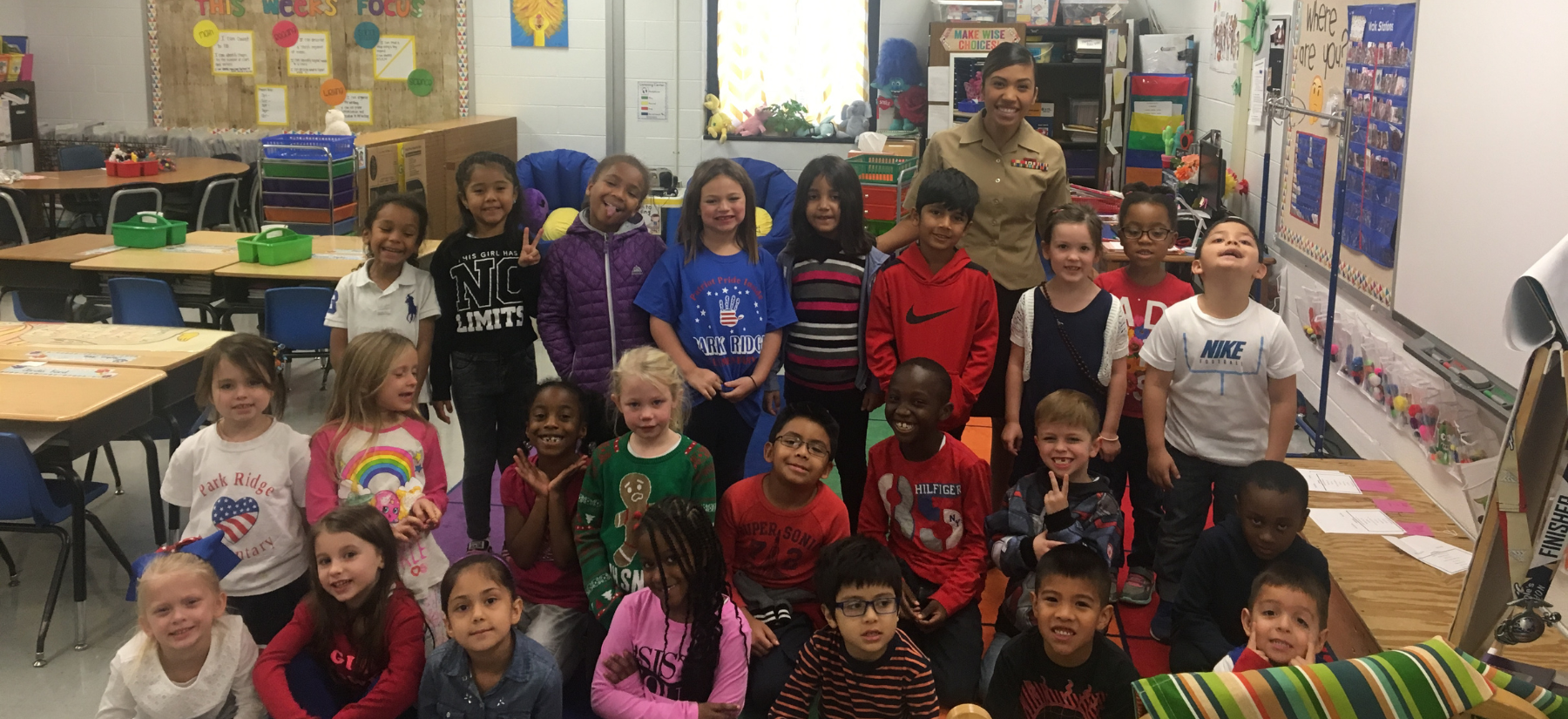 MILITARY BOWL PROVIDES GRANT TO U.S. MARINE CORPS VETERAN TEACHER
The Military Bowl Foundation, in partnership with the College  Football Playoff Foundation, is honoring Denae Vargas, a seven-year U.S. Marine Corps veteran who now  teaches fifth grade at Park Ridge Elementary School in Stafford County, Virginia. 
Through the Extra Yard for Teachers initiative, the Military Bowl is providing Vargas with a $1,000 grant to  use for her students and classroom. Vargas will be honored on Tuesday, which is designated as the Big Day for Teachers, dedicated to supporting and celebrating teachers and saying thank you to amazing educators  dedicated to helping kids learn. 
"The Extra Yard for Teachers program recognizes so many outstanding teachers, but it would be impossible  to find someone as dedicated to helping others as Denae Vargas," Military Bowl Foundation President &  Executive Director Steve Beck said. "We are thrilled to celebrate Denae and provide her with this grant that  we know will make a difference." 
A native of Gilroy, California, Vargas entered the Marine Corps at 18 years old, joking that she graduated  basic training before graduating high school. She served as a field wireman and as a security guard at  embassies and consulates, stationed in Japan, Iraq, El Salvador and at Quantico Marine Corps Base in  Virginia. 
Following her service, Vargas earned a bachelor's degree in education from Marymount University and a  master's degree as a reading specialist from Old Dominion University. She has been teaching for seven  years. 
"It worked out well [to be at a school with many military families] because I could relate to the students  having been military myself," Vargas said. "I understand the way of life and the uprooting and starting over  every time. Teaching definitely came naturally because of my military experience. The structure, life  experience and just adapting to change that is always happening." 
Vargas plans to use the grant for flexible seating in her classroom. 
"It's about creating classroom culture, especially with the older kids who might be harder to engage in the  classroom," Vargas said. "Rather than sitting at a desk, this can create different options: on the floor, a  chair, on the couch. It's about finding a way to engage the students." 
Vargas's husband, Borys, is a Prince William County police officer and a member of the National Guard  currently serving on a year-long deployment in Africa. 
"Denae is an outstanding teacher who is fully committed to making a difference for students in her very  own community daily," Park Ridge Principal Keana Butler said. "When we met Denae, she was completing 
her student teaching in one of my classrooms and her skills rang out and upon graduation I hired her.  She has done an amazing job building positive relationships with her colleagues, parents, and students. Denae is most deserving of this award." 
The Military Bowl Foundation will honor more teachers through the Extra Yard for Teachers program later  this fall. Nominations and submissions for the grants can be made at militarybowl.org/teachers through  September 30. Selected teachers will be honored at the Military Bowl game on Wednesday, December 28 at Navy-Marine Corps Memorial Stadium. 
Last year, the Military Bowl Foundation and College Football Playoff Foundation provided grants to six local  teachers in recognition of their dedication to students. Those honored included Abigail Anderson, Rippling  Woods Elementary School; Cortea Bess-Foreman, Old Mill Middle School South; Wendy Hedges,  Chesapeake Bay Middle School; Chariya Little, Louisa County High School; Cymmone Marsh-Green, High  Point Elementary School; Kelly Moshogianis, Old Mill Middle School North and South; Johanna Ricker,  Arundel High School; and Amy Young-Buckler, Meade Heights Elementary School. 
The College Football Playoff Foundation is the community engagement arm of the College Football Playoff  and works in partnership with institutions of higher education, sports organizations, corporations and  nonprofits to support educators and improve U.S. student outcomes. Extra Yard for Teachers, the College  Football Playoff Foundation's primary initiative, seeks to elevate the teaching profession by inspiring and  empowering teachers. 
Tickets for the 2022 Military Bowl presented by Peraton go on sale November 1. Proceeds from the Bowl  benefit the USO and Patriot Point, the Military Bowl Foundation's retreat for wounded, ill and injured  service members, their families and caregivers.