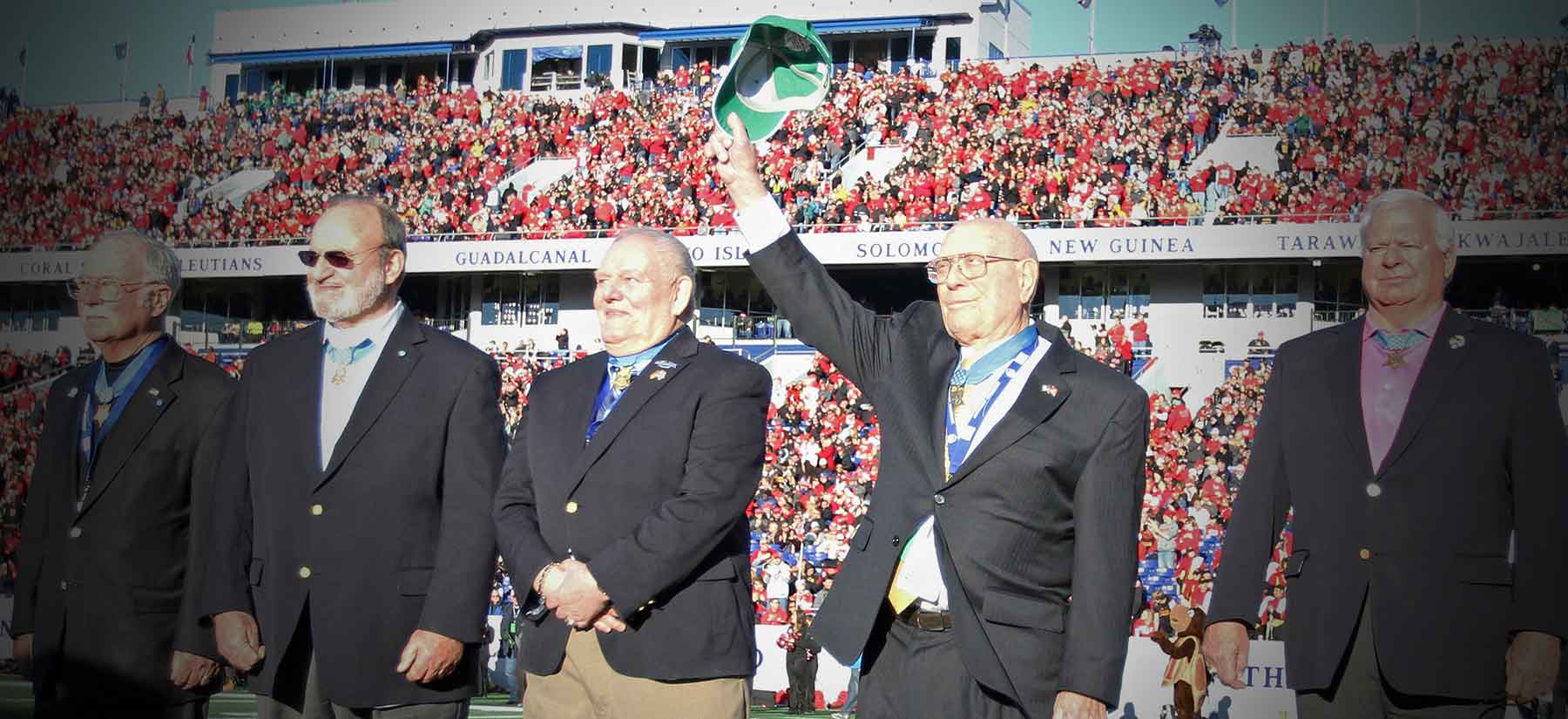 Home of the Free… Because of the Brave Dinner
A capacity crowd that included more than 60 wounded warriors filled Morton's The Steakhouse in Reston for the 11th annual Home   of the Free Because of the Brave Dinner on Thursday night. The Military Bowl presented by Northrop Grumman was the event's title sponsor.
"What really resonates and makes this dinner work is it allows us to show our respect and support for what you have done for us," Military Bowl board member Paul Norman, the event's founder and organizer, told the soldiers in attendance. "I speak for everyone here when I thank you and wish you all the best in your recoveries."
The wounded warriors were treated to a first-class meal and watched the opening game of the NFL season. Also, the Military Bowl presented each soldier with a gift card and invited them to attend this year's Military Bowl on Monday, Dec. 28 at Navy-Marine Corps Memorial Stadium.
Also among those in attendance were Military Bowl chairman of the board RADM (Ret.) Christopher W. Cole and board members Steffanie B. Easter, Lawrence C. Leber, and Lt. Col. (Ret.) Vincent C. Smith. A portion of the proceeds from the event benefit the Bill Phillips Memorial Fund, which helps wounded warriors and others in need.
"It's not just the responsibility of our government, but also the responsibility of our nation to help our soldiers and we are thankful for leaders like Paul Norman to put together events like this," said Col. Greg Gadson, a former football player at West Point who lost his legs in combat in Iraq. "What a great way to initiate the NFL season."