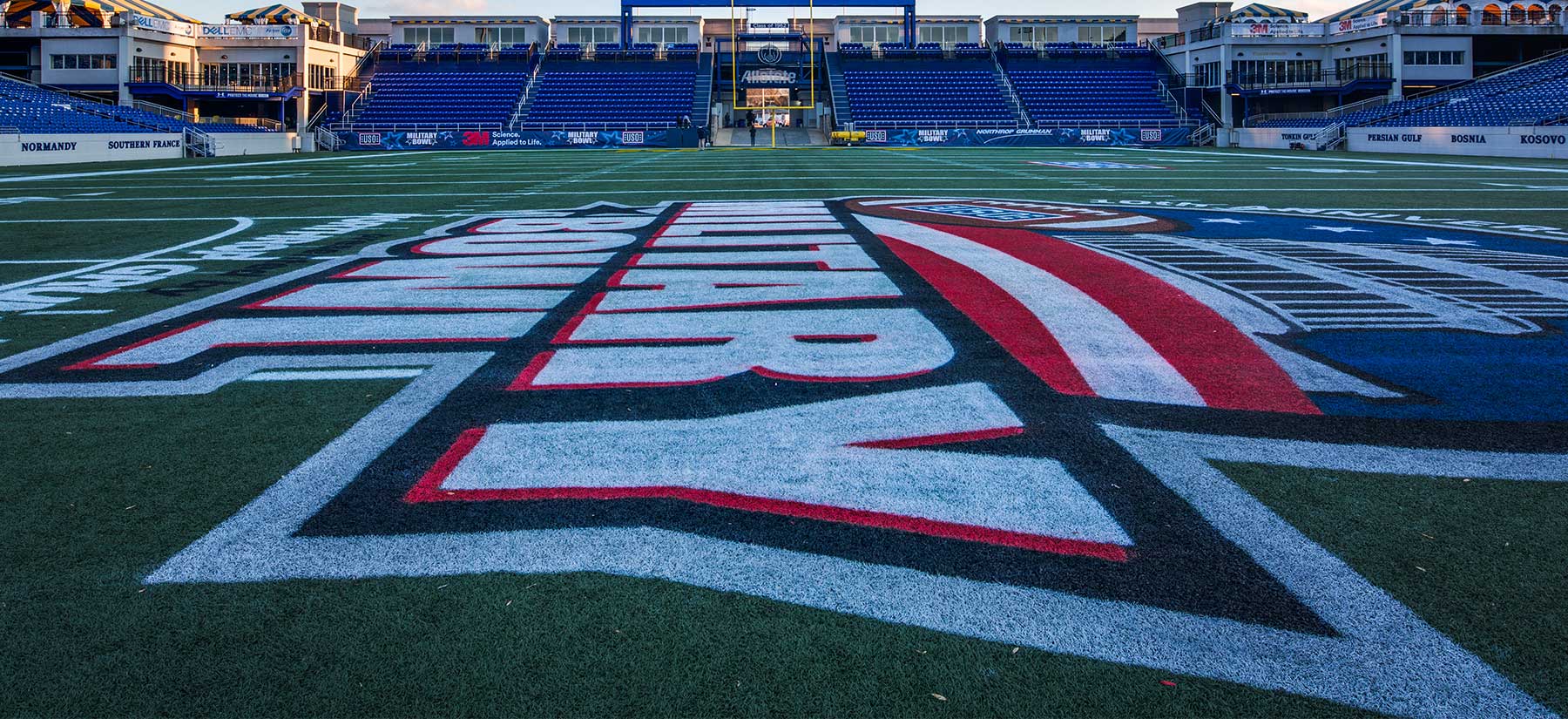 MILITARY BOWL AND 3M TEAM UP TO SPONSOR SECOND ANNUAL 3M PLAY TO WIN AWARD
Program will honor three of the National Capital Region's top student-athletes
The Military Bowl presented by Northrop Grumman and five-star sponsor 3M are proud to announce the second annual 3M Play to Win Award, which will honor three of the National Capital Region's top student-athletes.
Coaches, parents, guardians, friends and others can nominate students in fifth through eighth grades for the award at www.militarybowl.org/3M. The Military Bowl and 3M are looking for student-athletes who have some or all of these qualities:
Passionate about football and displaying team spirit
Has demonstrated STEM attributes (by integrating STEM into their education plan and has on-going community engagement)
Has a parent who serves or has served in the military
Lives in the greater Washington-Baltimore metropolitan area
"As a company, 3M is committed to helping support the development of STEM (Science Technology Engineering Math) initiatives with our nation's youth and to support families of those that serve in the Military," said Skip Driessen, marketing operations manager, 3M Government Markets.  "The 3M Play to Win Award exemplifies these commitments and we are proud to have our name tied to this award."
The Military Bowl and 3M will choose three finalists to receive a pair of complimentary game tickets to the Military Bowl presented by Northrop Grumman on Monday, Dec. 31 at Navy-Marine Corps Memorial Stadium in Annapolis. In December, one of the finalists will be selected as the 3M Play to Win Award winner and will receive a prize package including four complimentary game tickets.
The inaugural 3M Play to Win Award winner was George Garcia III, then a fifth grader at Fort Belvoir Elementary School and the son of two active-duty U.S. Air Force service members.
"We are thrilled to once again team up with 3M to honor deserving student-athletes with the 3M Play to Win Award," said Steve Beck, Military Bowl president and executive director. "The Military Bowl and 3M know the importance of both giving back to our community and helping our student-athletes. The 3M Play to Win Award is a way to achieve both of these goals and we are excited to find this year's finalists and winner."