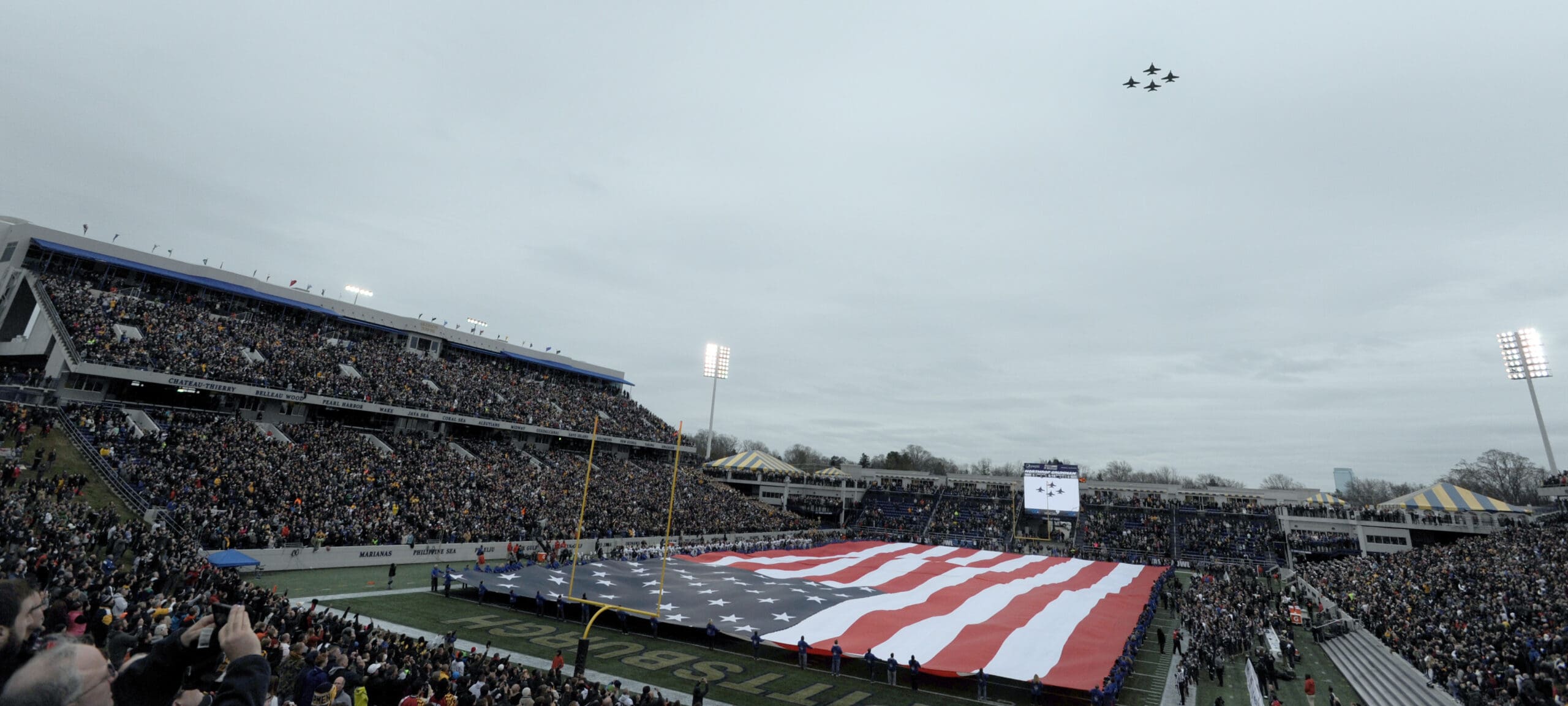 MILITARY BOWL AND BOARD MEMBER PAUL NORMAN TEAM UP TO HOST HOME OF THE FREE, BECAUSE OF THE BRAVE DINNER
Annual event, being held for the 13th time, shows support for recovering service members from Walter Reed and Fort Belvoir
WASHINGTON, D.C. – The DC Bowl Committee is proud to announce the 13 th annual
Home of the Free Because of the Brave Dinner presented by the Military Bowl and its
board member Paul Norman. This year's event will be held on Thursday, Sept. 7 at Fogo
de Chao Brazilian Steakhouse in Tysons, Va., and will welcome recovering service
members from Walter Reed National Military Medical Center and Fort Belvoir
Community Hospital.
"This is a great opportunity to have a night out with friends while personally showing your
support for those who have sacrificed so much for our country," Norman said. "If you
have attended in the past, you know that it means a great deal to these impressive
young men and women and their family members to have an evening off base. It means
even more for them to personally experience the appreciation and support of other
Americans."
Guests at the dinner pay for their meal and also contribute to paying for the meals of
recovering service members. The night begins with a reception at 6:30 p.m., followed by
dinner at 7:30 p.m. The opening game of the NFL season, between the Patriots and the
Chiefs, will be shown on TVs throughout the restaurant beginning at 8:30 p.m.
"What an awesome night this will be," DC Bowl Committee President & Executive
Director Steve Beck said. "We are humbled to be able to help organize this special night
out for our recovering service members. We are grateful for their service and want them
to know their fellow Americans are here to support them while they defend our country
and its freedom."
Additional proceeds from the event will benefit Patriot Point, the DC Bowl Committee's
290-acre retreat on Maryland's Eastern Shore for wounded, ill and injured service
members, their families and caregivers.
To purchase reservations and sponsorship, click here!