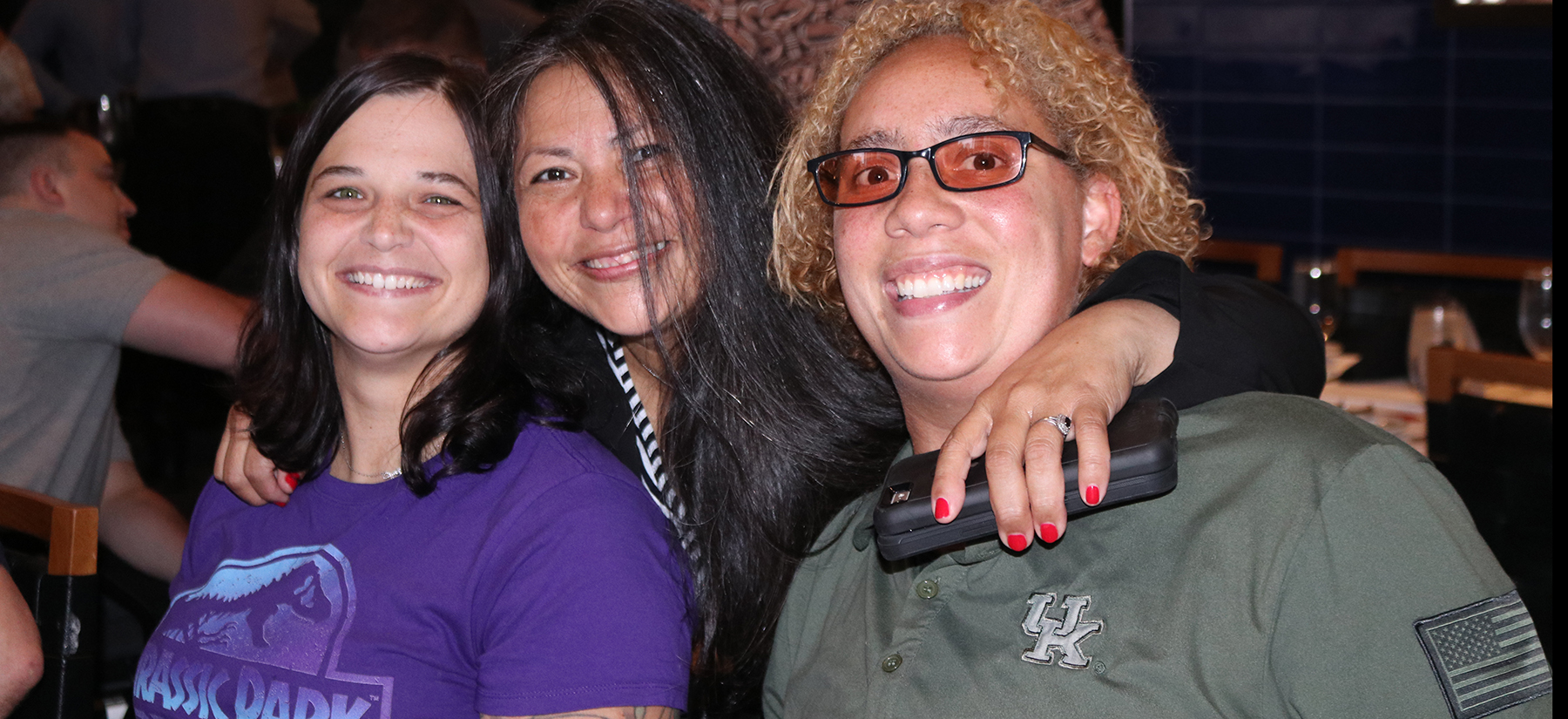 17th Annual Home of the Free … Because of the Brave Is a Terrific Success
Nearly 80 recovering service members, their families and their caregivers were guests as the Military Bowl Foundation and board member Paul Norman hosted the 17th annual Home of the Free … Because of the Brave dinner at Fogo de Cháo restaurant on Thursday night.
The event provides a first-class night out for recovering service members from Walter Reed National Military Medical Center in Bethesda, Md., and Fort Belvoir Community Hospital in suburban Virginia, as they gather with supporters on the opening night of the NFL season.
"It is such an honor to host you for an evening of fine food, football and fun," Norman told the service members, their families and caregivers. "But I don't share that honor alone. Everyone here has contributed to pay for this event. This event is an opportunity for all of us to share with you and express our support for you, your family and caregivers for sacrificing so much. We thank you for all you have done, all you continue to do and wish you the best in your recovery."
"The reason we are all here tonight is because we want to show our unwavering commitment to our wounded, ill and injured service members," USO National Capital District Executive Director Lisa Marie Riggins said.
Following a cocktail hour, U.S. Army Captain Luis Avila, who served five combat tours in Iraq and Afghanistan and was severely injured by an improvised explosive device, sang the national anthem. Norman and Riggins then welcomed guests. As has become a tradition, Norman and his wife worked their way through the restaurant, personally greeting each service members and asking their favorite football team.
As everyone enjoyed their meal in one of the region's best steakhouses, they also took in the NFL season opener between the Buffalo Bills and Los Angeles Rams. Several service members won gift cards and all were invited to attend the 2022 Military Bowl presented by Peraton on December 28 at Navy-Marine Corps Memorial Stadium in Annapolis.
"To have the opportunity to sit among folks who want to help veterans strive to succeed is mind-blowing," said Tabby Shirley, who has been at Walter Reed since 2019, recovering from a broken back and broken neck suffered in a car accident while she was stationed in Poland. "I wouldn't want to be anywhere else. Being able to network and to see how many people support veterans is amazing."
Not only is the dinner a welcome reprieve for the service members, it also makes an impact on the other attendees, whose ticket purchase pays for their meal and that of a service member. Norman noted how the event has grown over the years and fills the entire restaurant. Proceeds from the dinner benefit Patriot Point, the Military Bowl Foundation's retreat for recovering service members, their families and caregivers on Maryland's Eastern Shore. Donations are welcome at patriotpoint.org.
"Home of the Free … Because of the Brave is such an impactful event," Military Bowl Foundation President & Executive Director Steve Beck said. "Not only does it make a difference as our service member guests have the opportunity to leave their hospitals, it also is meaningful for the general public who attend and see the ability to help service members. We are honored to have these men and women from Walter Reed and Fort Belvoir in our company and show our appreciation for their service to the nation."