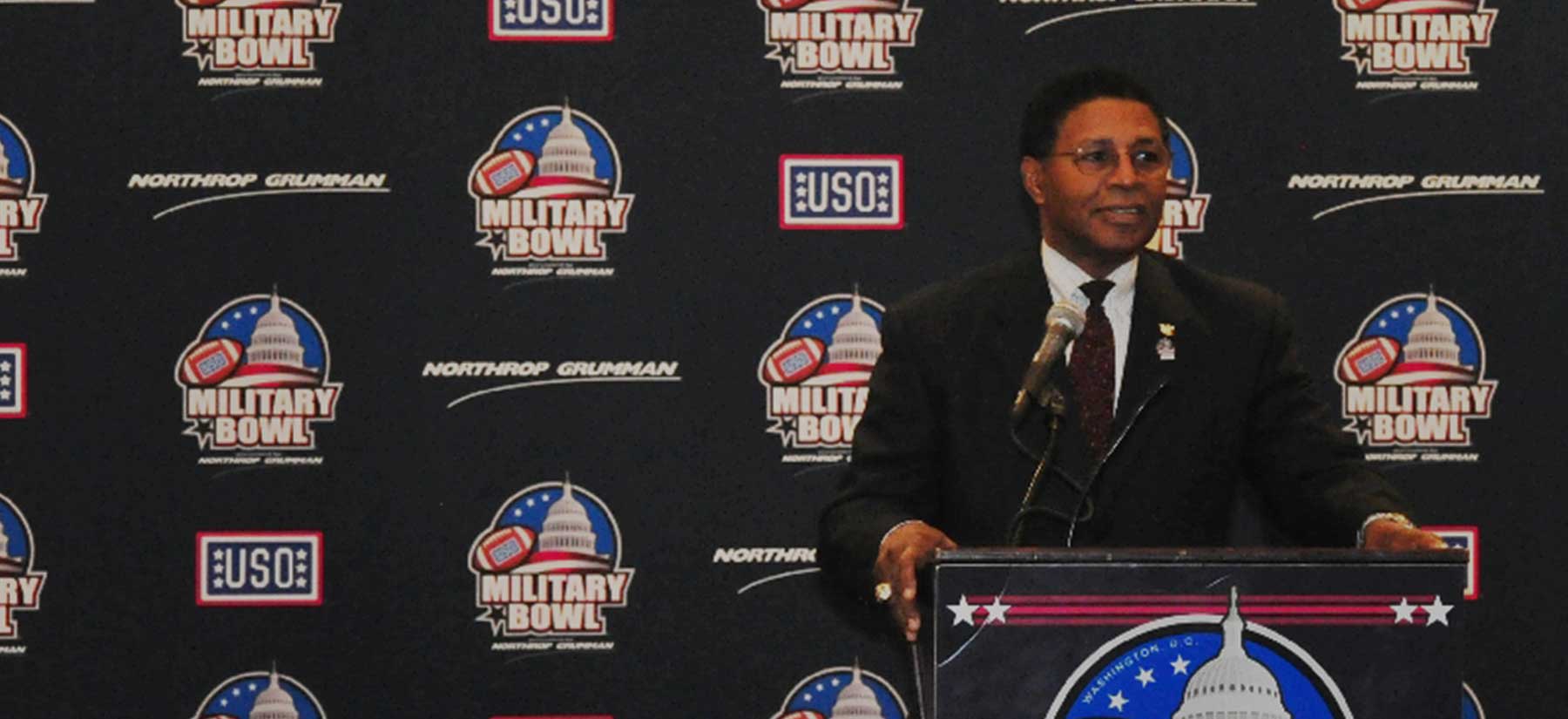 MILITARY BOWL FOUNDATION MOURNS PASSING OF BRIG OWENS
The Military Bowl Foundation mourns the passing of Board Member and Washington Redskins legend Brig Owens, who passed away Tuesday. Owens was 79 years old.
Owens, who served in the reserves for seven years as he started his professional football career, had been a member of the Foundation's Board of the Directors for several years. Owens welcomed the opportunity to be part of an organization whose mission is to honor and support the nation's service members.
"It's the Military Bowl and a way of saying we respect what the military has done," said Owens, who played strong safety for the Redskins from 1966 to 1977 and ranks second in franchise history for interceptions; he also was honored as one of the 70 Greatest Players in team history. "We tend to take our military for granted. It's very important for the general public to understand the importance of the Military Bowl. Yes, there are bigger bowls around, but ours is very special."
In particular, Owens was excited about Patriot Point, the Foundation's 294-acre retreat for recovering service members, their families and caregivers.
After his football career, Owens graduated from law school, was partner in a sports management agency and a partner in a real estate development firm. He also served as assistant executive director and associate counsel to the National Football Players Association, was a member of the Central Caribbean Task Force and a member of former Vice President Mondale's Task Force on Youth Employment, among many other community initiatives to which he devoted his time. In 1990, Owens was one of six people to receive the NCAA Silver Anniversary Award, presented for commitment to community and country over the previous 25 years.
Owens was his alma mater's honorary captain when the University of Cincinnati played Virginia Tech in the 2014 Military Bowl.
"Brig was such a special person," Military Bowl Foundation President & Executive Director Steve Beck said. "He believed so strongly in helping others and repeatedly demonstrated his commitment to giving back to the community. He was an important part of the Military Bowl Foundation and took great pride in helping our nation's service members."