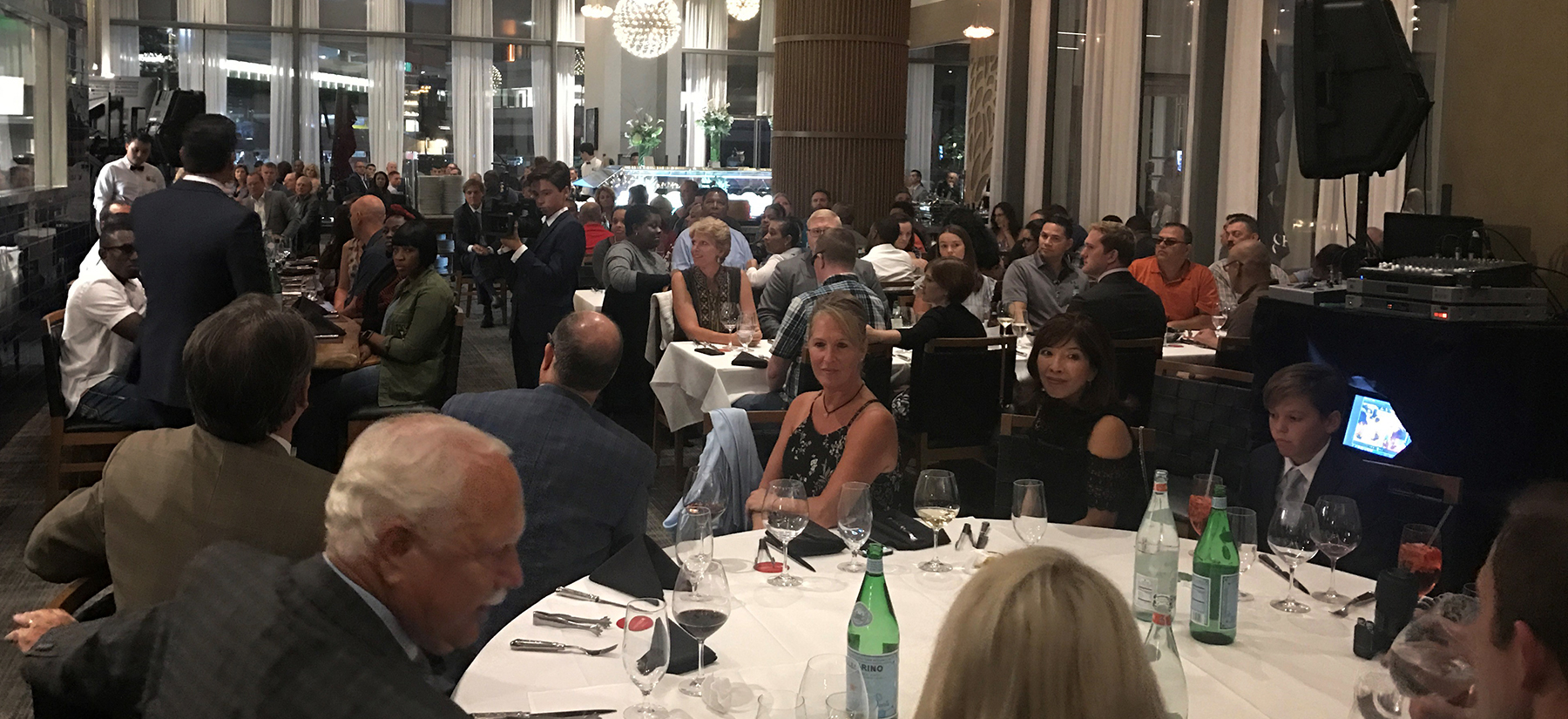 MILITARY BOWL HOSTS HOME OF THE FREE … BECAUSE OF THE BRAVE DINNER
Dozens of recovering service members and their families and caregivers enjoyed a first-class night as the NFL season began
The Military Bowl presented by Northrop Grumman teamed up with one of its board members, Paul Norman, to host the 13th Home of the Free … Because of the Brave dinner this past Thursday night at Fogo de Cháo restaurant. The dinner welcomed recovering service members from Walter Reed National Military Medical Center and Fort Belvoir Community Hospital and allowed these brave men and women, their families and their caregivers to enjoy a special night.
"What a great crowd and an amazing night," Military Bowl President & Executive Director Steve Beck said. "After talking to many of these wonderful men and women and listening to feedback from others, we are more committed than ever to this event."
Beck and Norman noted the impact the evening can make on the service members during their recovery.
"My husband walked around introducing himself to strangers, thanking them for the event," one spouse said. "I saw a glimpse of what my husband's personality was before he was wounded. It gave me hope for the future."
"The event was splendid," Sergeant Major David Valentin said. "And the citizen sponsors, I consider them to be citizen patriots."
Several distinguished guests were in attendance, including Medal of Honor Recipient Barney Barnum and U.S. Army (ret.) Col. Greg Gadson.
In addition to the exceptional meal, many of the service members won gift cards as we watched the Chiefs-Patriots season-opening NFL game. All of the service members who attended also are invited to attend this year's 10th anniversary Military Bowl presented by Northrop Grumman on Thursday, Dec. 28 at Navy-Marine Corps Memorial Stadium in Annapolis.
The dinner also raised $19,500 for Patriot Point, the Military Bowl's 290-acre retreat for recovering service members on Maryland's Eastern Shore. Photos from the dinner can be viewed on the Military Bowl's Facebook page.