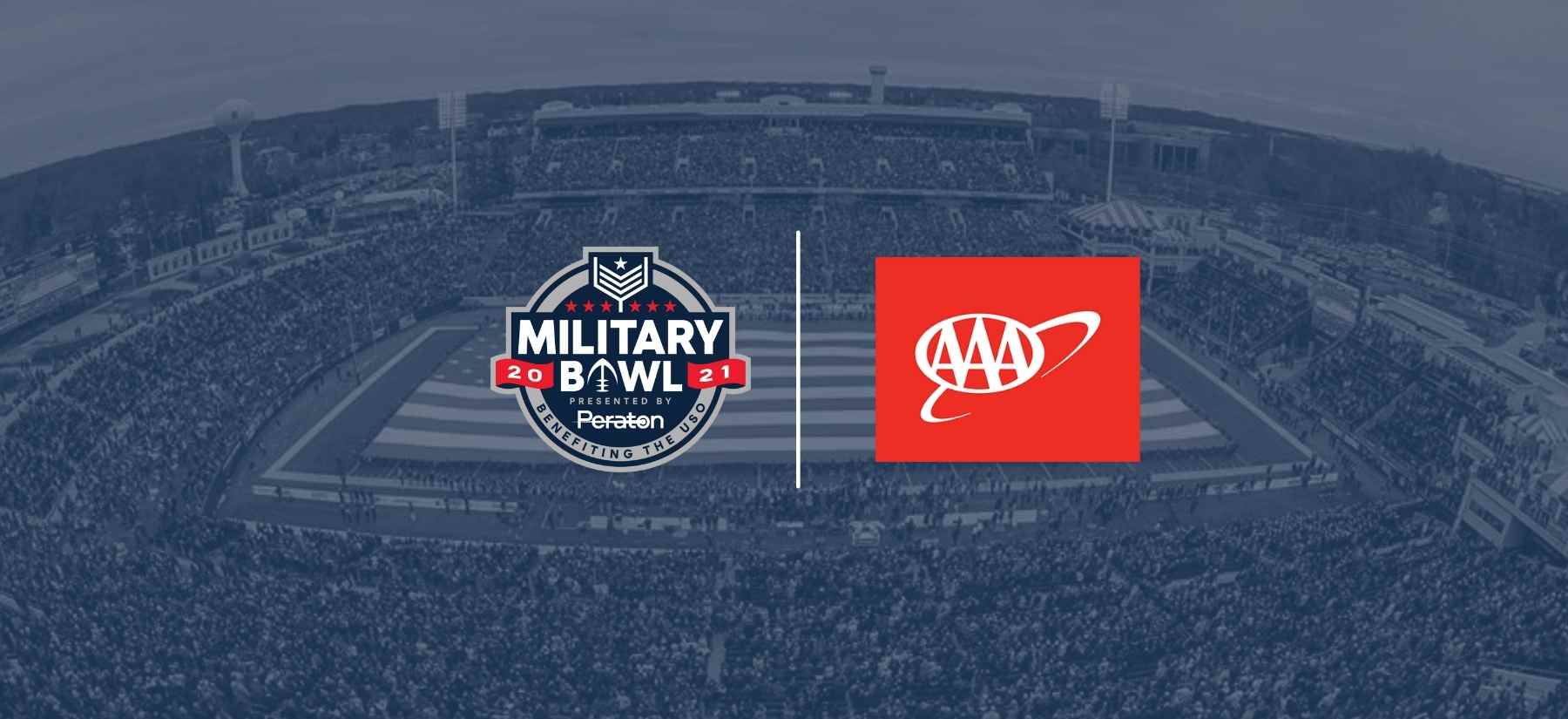 MILITARY BOWL PARTNERS WITH AAA
The Military Bowl Foundation proudly announces that AAA Club Alliance has entered a partnership with the National Capital Region's college football postseason bowl game.
As part of the partnership, AAA had a special ticket offer on Veterans Day for all those with a AAA 'Military Membership' and AAA will participate in the Military Bowl Parade to kick off gameday. AAA also will be featured on the hotel key cards welcoming the teams to their hotels during Bowl Week.
"We are honored and excited to be able to support the 2021 Military Bowl," said Scott Lugar, Chief Marketing Officer at AAA Club Alliance.  "Our veterans and military personnel have always been valued by AAA.  Partnering with the Military Bowl allows us to contribute to a worthy cause, reward our AAA Military Members and thank them for all they have done, and continue to do, to protect our great country."
This year's Military Bowl presented by Peraton, benefiting the USO, matches Boston College and East Carolina on Monday, December 27, kicking off at 2:30 p.m. ET and televised on ESPN. Tickets are on sale now. Proceeds from the Bowl benefit the USO and Patriot Point, the Military Bowl Foundation's retreat for wounded, ill and injured service members, their families and caregivers.
"It's great to have the support of AAA, which provides services to so many football fans and military members nationwide and in the National Capital Region," Military Bowl President & Executive Director Steve Beck said. "AAA plays a vital role in the community and we are pleased to make this special offer to its members."