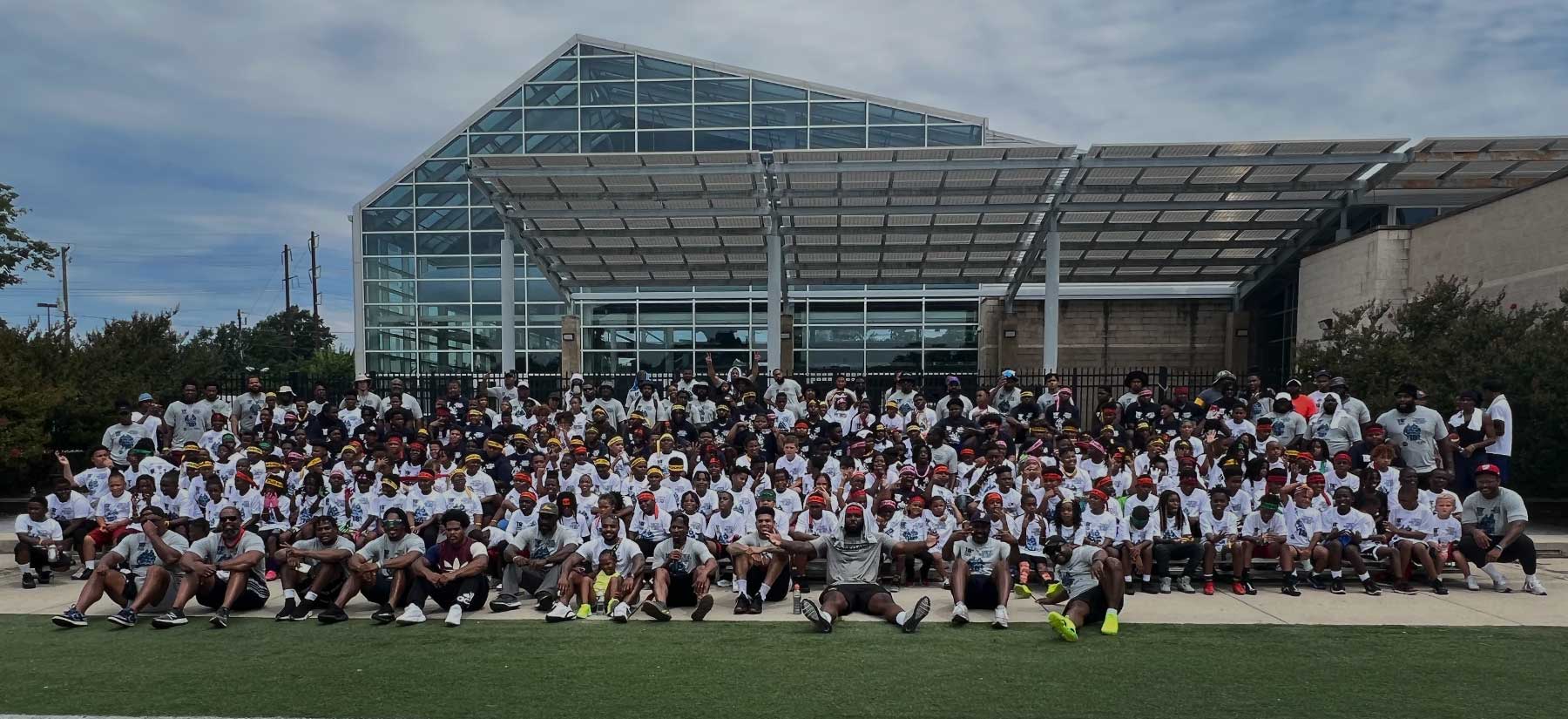 MORE THAN 300 ATTENDEES ENJOY 18th ANNUAL YOUTH FOOTBALL CLINIC HOSTED BY MILITARY BOWL AND POSITIVE CHOICES INC.
A group of 330 youths zipped around the field taking instruction from professional and college players and local high school coaches as the Military Bowl and Positive Choices Inc hosted the 18th annual Youth Football Clinic this past Saturday at Deanwood Recreation Center in Northeast Washington.
Open to all students in first through eighth grades and free to all participants, the players received on-field instruction in a variety of skills as well as tips on conditioning and nutrition. The participants all received a free t-shirt and complimentary lunch.
The Clinic was led by Positive Choices CEO Aazaar Abdul-Rahim, who is also the assistant head coach and defensive backs coach at Boston College.
Among the NFL players attending the clinic were Zion Johnson of the Los Angeles Chargers, Teez Tabor of the Atlanta Falcons, Antoine Brooks who played last season for the Los Angeles Rams, Jaret Patterson of the Washington Commanders, Nick Cross of the Indianapolis Colts, Jermaine Carter of the Kansas City Chiefs and Derwin Gray who played last season with the Tennessee Titans. Cavon Walker of the USFL's Michigan Panthers and Will Likely of the USFL's Houston Gamblers also helped coach the clinic.
"It was a great opportunity for so many D.C. youths to learn from some of the best in the sport," Military Bowl Foundation President & Executive Director Steve Beck said. "Aazaar and all of the players do such a terrific job conveying their knowledge and inspiring the next generation to enjoy the game we all love."
The Clinic was sponsored in part by Events DC and the DC Department of Parks and Recreation.