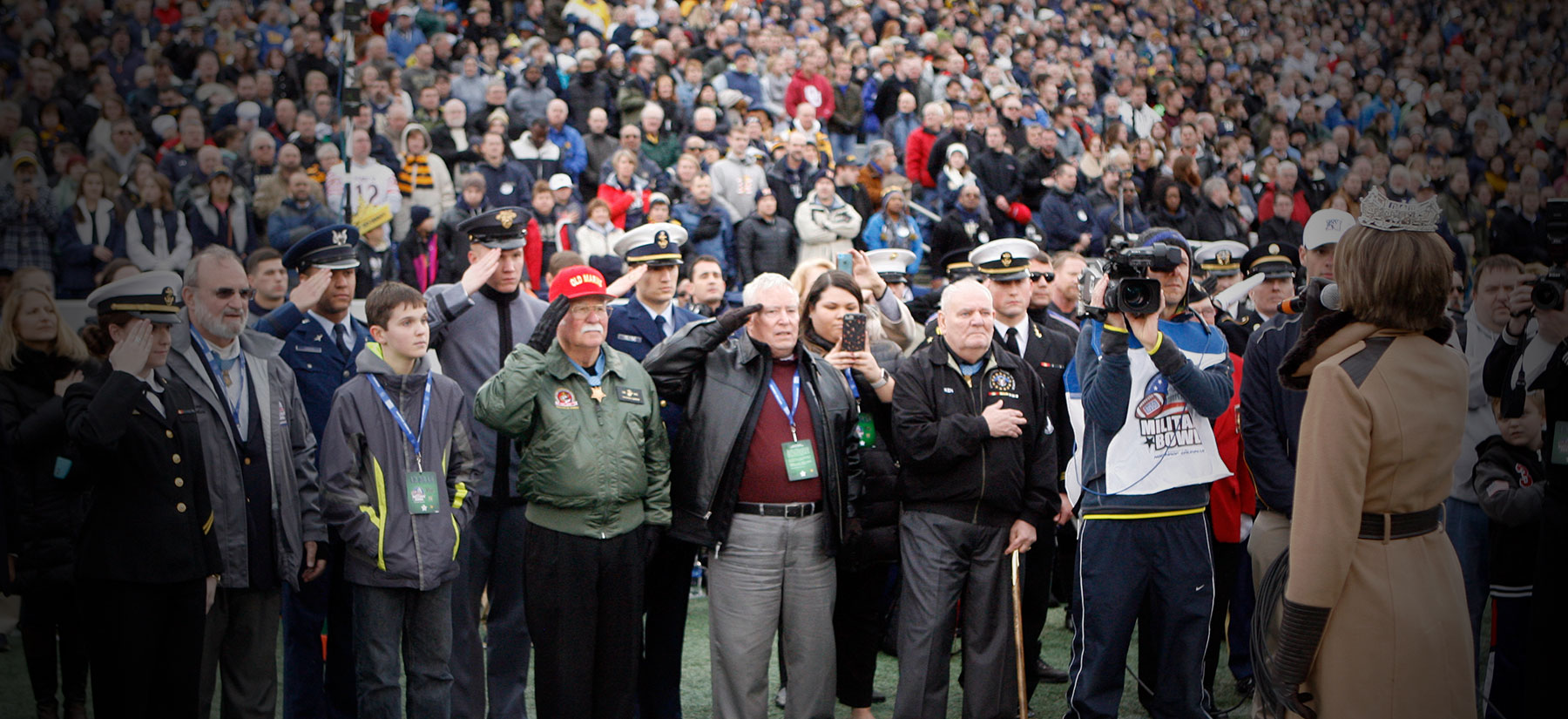 NOW MORE THAN EVER, THE MILITARY BOWL AND KATCEF BROTHERS INC. WANT TO KNOW, WHO'S YOUR HERO?
Popular promotion returns for seventh consecutive year
The Military Bowl presented by Perspecta, benefiting USO of Metropolitan Washington-Baltimore, today announced that the popular Who's Your Hero? campaign returns again this fall, asking the public to share stories about the everyday heroes in their lives.
"It has been a challenging year as the world battles a global health crisis, but so many people have stepped up to give of themselves and help others in so many ways," Military Bowl Foundation President & Executive Director Steve Beck. "It is heartwarming to know how our communities have answered the call and we look forward to recognizing many of these incredible people."
The campaign kicks off on Veterans Day, Wednesday, Nov. 11 with a special and small event at Heroes Pub in Annapolis and continues with promotions at various retail establishments leading up to this year's Military Bowl presented by Perspecta at Navy-Marine Corps Memorial Stadium in Annapolis.
Eight Heroes and the person nominating them will be selected to receive a Budweiser prize package. To nominate a hero, please visit militarybowl.org/budheroes. Details about upcoming Who's Your Hero? events can be found at militarybowl.org/budheroes.
"Every year, we are so thrilled by the number of responses we receive as part of our Budweiser Who's Your Hero? program and every one of them represents something great about our community," said Neal Katcef, President of Katcef Brothers, Inc. "It has become a true highlight of our longstanding support of the Military Bowl."
The Bowl also benefits Patriot Point, the Military Bowl Foundation's 290-acre retreat for recovering service members, their families and caregivers on Maryland's Eastern Shore.
For the latest updates, including announcements on ticket availability, visit https://militarybowl.org, follow @MilitaryBowl on Twitter and Instagram or like the Military Bowl presented by Perspecta Facebook page.