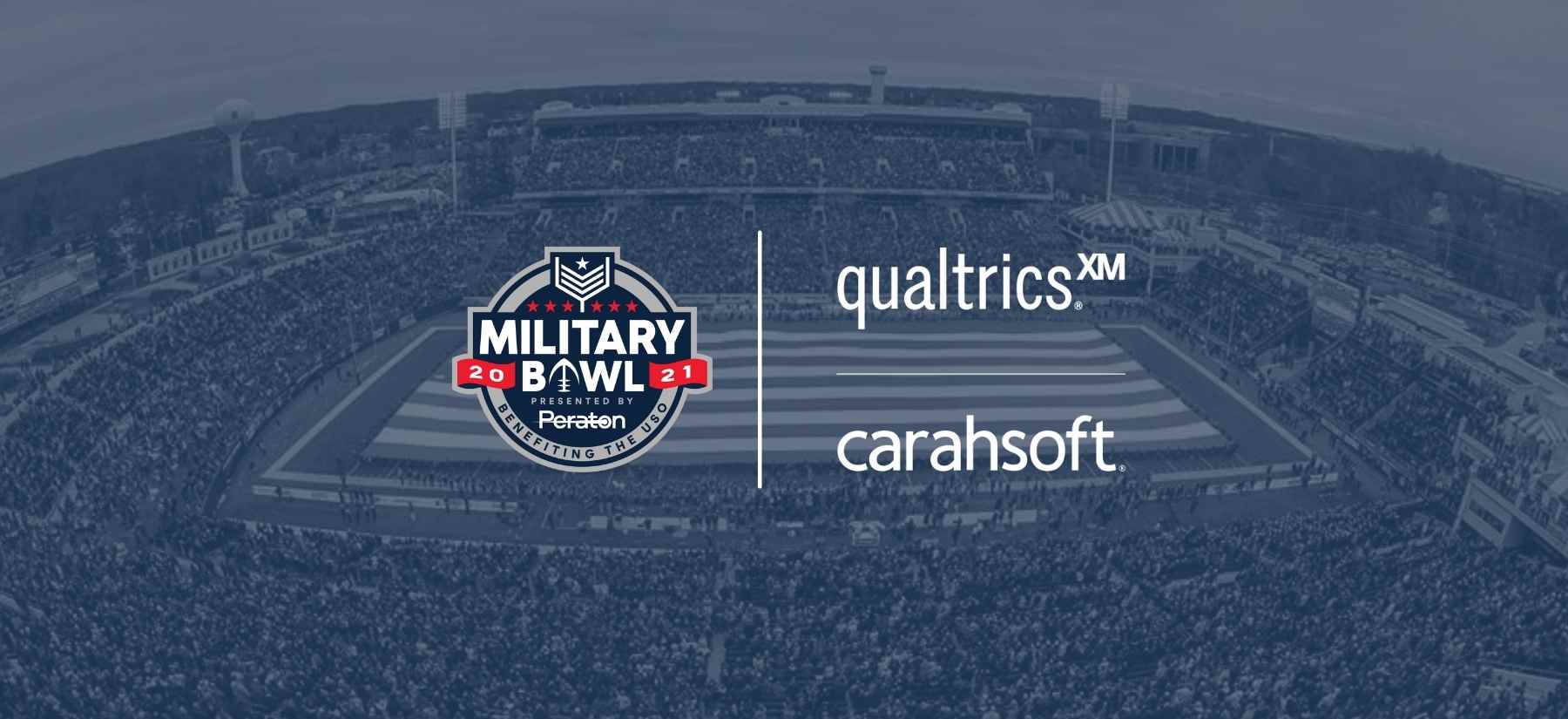 QUALTRICS AND CARAHSOFT TECHNOLOGY CORP. NAMED PRESENTING SPONSORS OF THE MILITARY BOWL MOBILE APP
The Military Bowl Foundation today announced Qualtrics and Carahsoft Technology Corp. as the presenting sponsors of the mobile app for the Military Bowl presented by Peraton, benefiting the USO. Whether fans are attending the Bowl or watching on TV, the Military Bowl has something for everyone with the latest game and visitor information, stadium maps, interactive games and prize opportunities. Download the app at https://militarybowl.link/app.
As part of the sponsorship, Qualtrics and Carahsoft also will sponsor a veteran's retreat at Patriot Point, the Military Bowl Foundation's 294-acre retreat for wounded, ill and injured service members, their families and caregivers.
"Carahsoft, Qualtrics, and the Military Bowl share a strong commitment to supporting the men and women of the nation's armed forces," said Kevin Briggs, Vice President of Federal at Qualtrics. "Qualtrics and Carahsoft are proud to extend our support through our sponsorship of the Military Bowl that benefits the USO, the DC Touchdown Club and Patriot Point."
This year's Military Bowl matches Boston College against East Carolina on Monday, December 27, kicking off at 2:30 p.m. ET and televised on ESPN. Tickets are now on sale.
"We are excited to have Qualtrics and Carahsoft join the Military Bowl team. The mobile app is the best way for Military Bowl fans to keep up to date with the game and all of the events surrounding it," Military Bowl Foundation President & Executive Director Steve Beck said. "This sponsorship also demonstrates one more way that Qualtrics and Carahsoft are committed to supporting our nation's service members, by providing a retreat to Patriot Point."