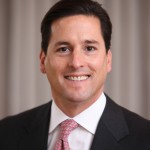 Paul Norman
Executive Managing Director, Cushman & Wakefield
Mr. Norman is the Executive Director for Cushman & Wakefield's Mid-Atlantic Multifamily Advisory Group. Prior to joining Cushman & Wakefield in 2012, Mr. Norman was the Co-Founder of The Concordia Group, a real estate development and brokerage company in Bethesda, MD.
He has been active in the land development and brokerage industry in the Washington Metropolitan Area since 1986. Mr. Norman graduated from Rutgers University with a Bachelor of Science degree in 1986. He is a lifetime member of the Walter Reed Society.
Mr. Norman resides in Vienna, Virginia with his wife Annie and sons, Ethan and Chase.