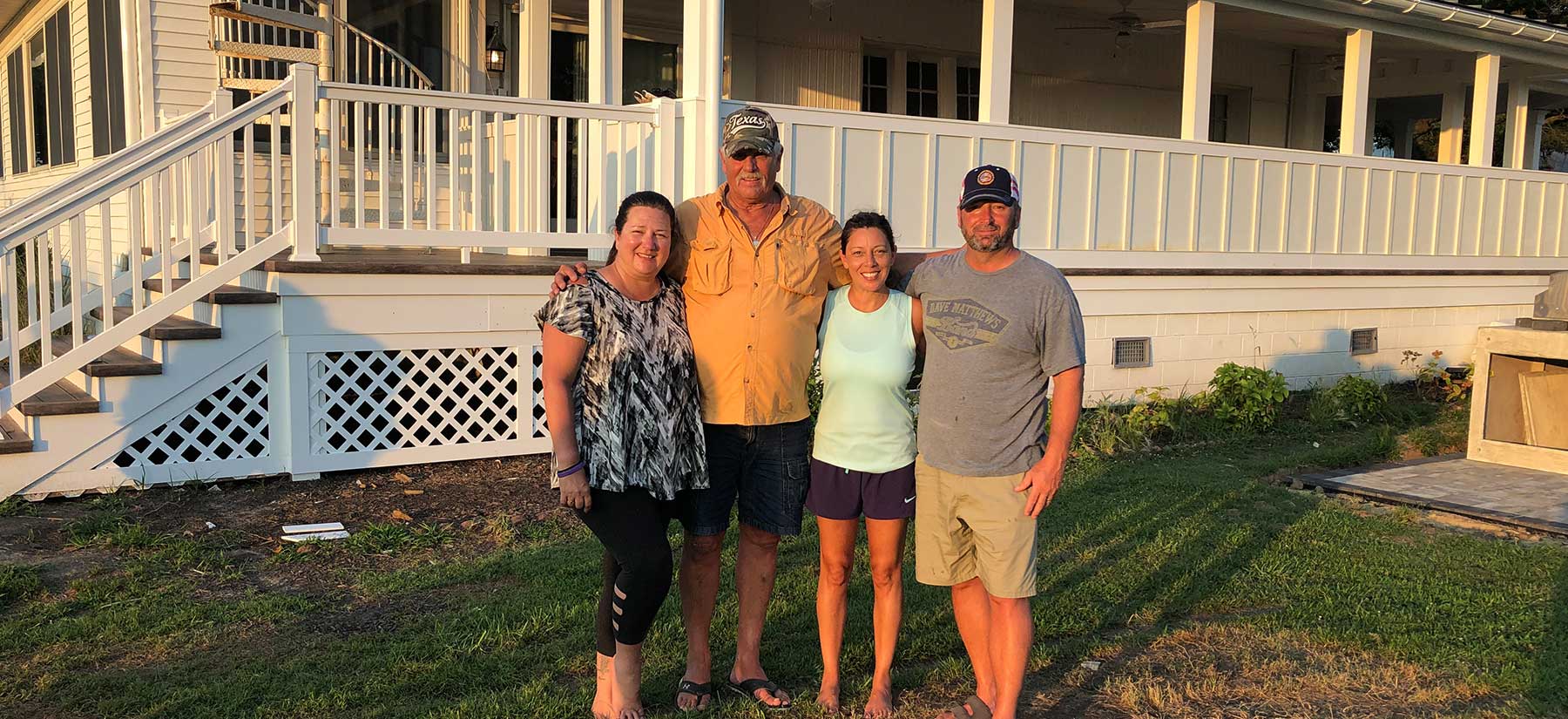 Tim Mitchell, Patriot Point Property Manager
Tim Mitchell remembers the first service members to visit Patriot Point. Mitchell, who has been Patriot Point's property manager since its inception in 2016, took the guests out for a hunt and later that night, the group sat on the screened porch of the Main House trading stories.
"They asked me if I ever served, if I ever was in combat," said Mitchell, who is retiring at the end of October 2020.
Mitchell served eight years in the U.S. Air Force as a jet mechanic. He did one tour in Vietnam, where he drove a 50-ton crane in the jungle and called it "crash recovery." But until that night on the porch, Mitchell rarely, if ever, talked about his service.
"They thanked me for my service and said that if we didn't have Vietnam, then people wouldn't be thanking service members the way they do now," Mitchell said. "This place has helped me. I've made a great number of friends down here. I cherish those friendships."
After serving in the Air Force, Mitchell managed hunting clubs throughout the country before returning home to Easton, Md., in 2000 to help care for his father. He worked at Sentara building portable military units that could be taken into the field and ran a hunting preserve in Centreville, Md.
Mitchell began working for the previous property owner at Patriot Point – Mr. Jim Bugg – for a program called "Take a Kid Outdoors." Bugg subsequently hired Mitchell to run the farm at what became Patriot Point.
It is safe to say that Tim knows the ins and outs of the entire property. From knowing just how the wind might blow on the water, to raising ducks and maintaining 290 acres, he is a wealth of knowledge – which he shared with everyone who came down Rt. 16 and turned right down the gravel lane looking for a small respite.
"I put my heart and soul into this for 10 years," said Mitchell, crediting his wife, Sherry, for helping everything run smoothly. "The place is phenomenal is what is going on. Before [the Military Bowl Foundation purchased the property in 2016] it was good, but it didn't look like it does now.
"I'm going to miss taking people crabbing. I enjoyed the heck out of that. And taking people fishing. And taking the hunters out. But when my dog Duke died this year, I knew it was time for me to retire. He passed away in February. He helped me make this place."