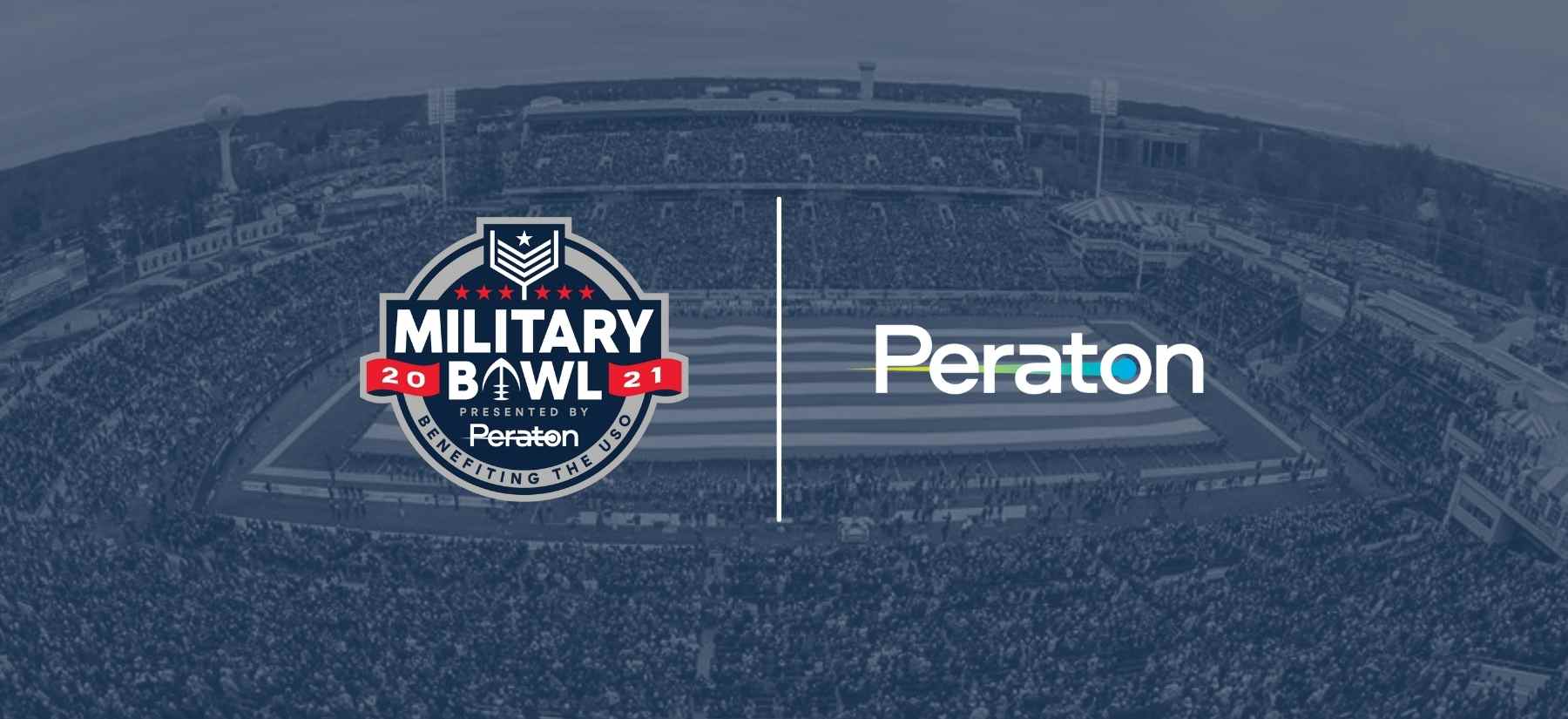 Virginia-based Peraton is the Bowl's new presenting sponsor
The world's leading mission capability integrator and transformative enterprise IT provider, Peraton recently acquired Perspecta Inc. which had been the Military Bowl's presenting sponsor
"Veterans are an essential part of Peraton's workforce, with more than 4,000 veterans, reservists and military spouses employed across the nation. But more than just serving as an employer of choice, we strive to be a supporter of the veteran and military community," said Peraton Chairman, President and CEO Stu Shea. "Peraton is honored to support the unique mission of the Military Bowl Foundation, which benefits the USO and Patriot Point.
"Peraton places great value in the adage of selflessness for the team. The athletes who will take the field at this year's Military Bowl will succeed or fail together. Football, like national security, is a team sport that rewards collaboration and selflessness. Peraton is excited to play a small role when two great teams face off on December 27."
For the latest updates visit militarybowl.org, follow @MilitaryBowl on Twitter and Instagram or like the Military Bowl presented by Peraton on Facebook. For sponsorship information, please contact Senior Director of Partnerships Marc Goldman at mgoldman@militarybowl.org.