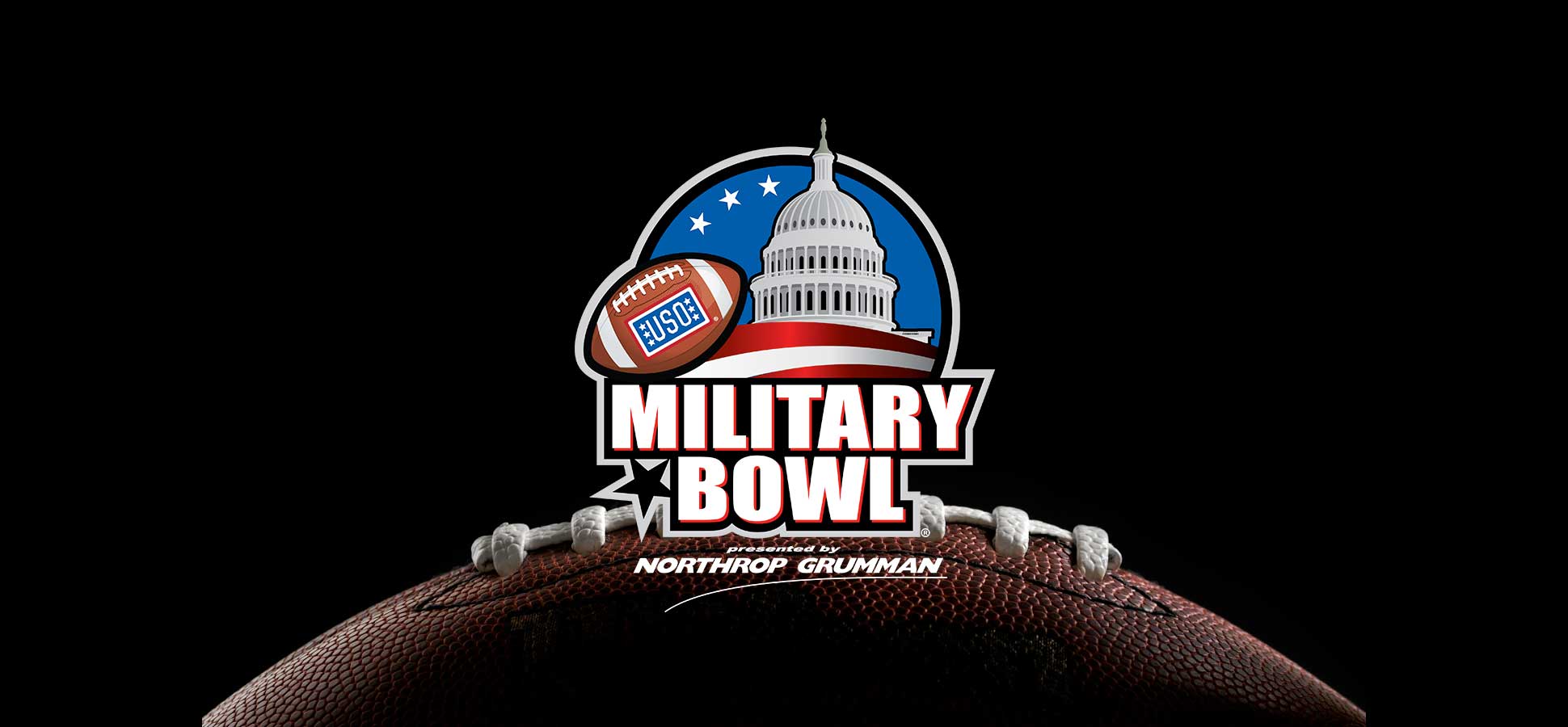 Virginia Tech & Cincinnati arrive in Washington, D.C. for 2014 Military Bowl® Week
A warm crowd greeted Cincinnati head coach Tommy Tuberville, Virginia Tech associate head coach Shane Beamer as well as sponsors and other VIPs at the Military Bowl® presented by Northrop Grumman Kickoff Reception on Tuesday night at Bobby Van's Grill downtown.
The reception capped an event-filled day that saw both teams arrive in Washington and festivities begin with Welcome Receptions for both teams at their respective hotels.
Cincinnati's players were greeted by former Bearcat great and Military Bowl board member Brig Owens. Northrop Grumman Foundation President Sandra Evers-Manly also welcomed both teams before they attended the Washington Wizards game against the Chicago Bulls.
At the same time a few blocks away, the bowl brought together an intimate crowd of 150. After Military Bowl President & Executive Director Steve Beck greeted guests, he joined Beamer, Tuberville and Events DC Senior Vice President Erik Moses as they surprised U.S. Army Captain (ret.) Alvin Shell with a special triathlon gear presentation. Shell, a former college football player, endured 18 months of rehabilitation and overcame more than 30 surgeries to recover from injuries he sustained in Iraq. He now is the chief of the Physical Security Division of DHS in the Office of the Chief Security Officer. He recently began competing in triathlons and Moses presented him with an entry to the 2015 Nation's Triathlon, bike gear, and a bike to be customized for competition.
"What a great way to cap the first day of Bowl Week," Beck said. "We have a terrific rest of the week planned and look forward to gameday."
Click here to check out photos from Virginia Tech's arrival.