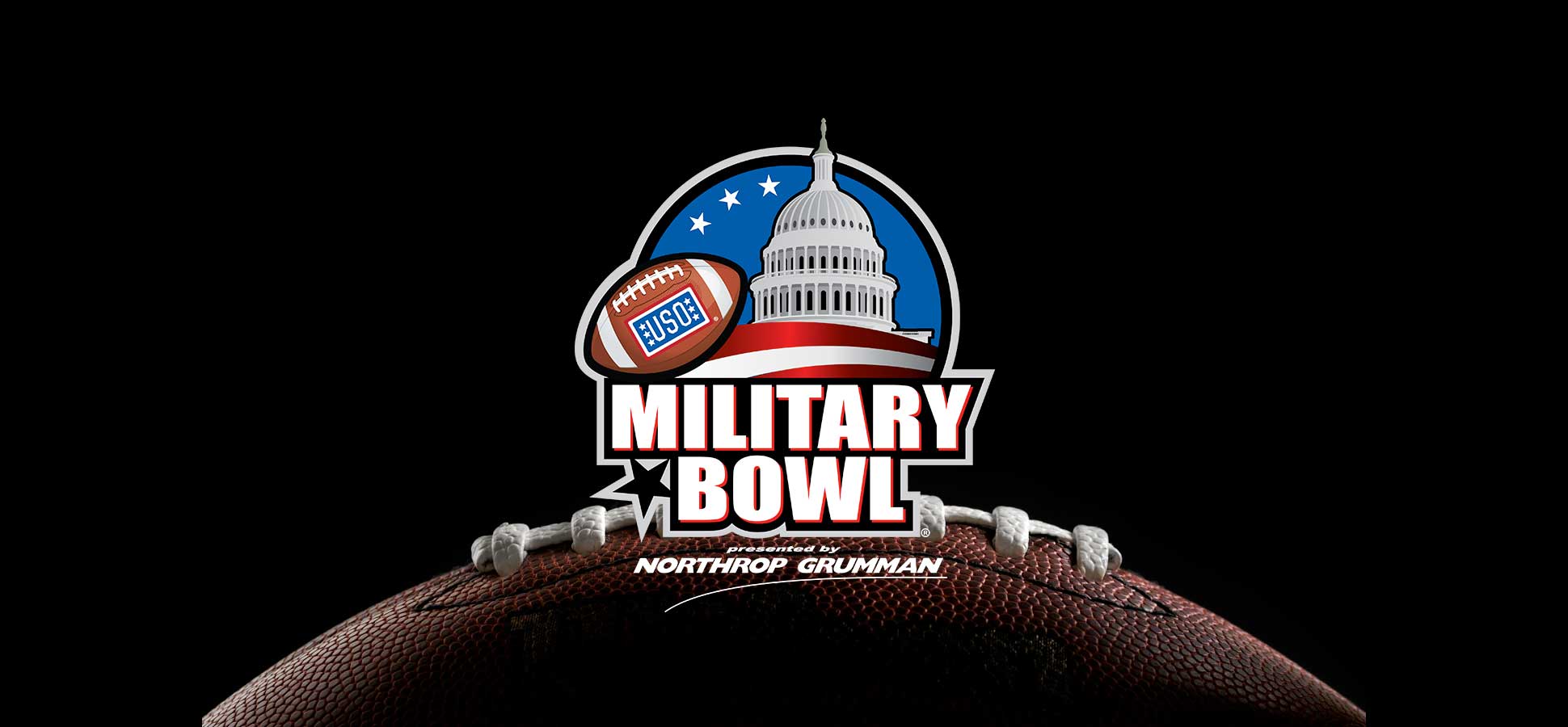 Virginia Tech wins Military Bowl presented by Northrop Grumman as MVP J.C. Coleman rushes for 157 yards and a touchdown
ANNAPOLIS, Md. — J.C. Coleman ran for 157 yards and a touchdown and the Virginia Tech Hokies rolled to a 33-17 victory over the Cincinnati Bearcats in the Military Bowl® presented by Northrop Grumman, benefiting the USO, on Saturday afternoon before a sellout crowd of 34,277 at Navy-Marine Corps Memorial Stadium.
The Hokies, who earned a 22nd consecutive winning season, used a strong defensive effort to turn back Cincinnati, setting a Military Bowl record for fewest points allowed while Coach Frank Beamer worked from the press box as he recovers from throat surgery.
"We had two objectives that we wanted to accomplish today," Virginia Tech offensive coordinator Scot Loeffler said. "We wanted to win for our seniors, and we wanted to win for Coach Beamer. I thought the offense came out and played extremely physical."
The game's key play occurred five minutes into the third quarter, when Virginia Tech linebacker Deon Clarke sacked Cincinnati quarterback Gunner Kiel, forcing a fumble. Defensive tackle Nigel Williams picked up the loose ball at the Cincinnati 43-yard line and rumbled to the 12, where he was tackled and fumbled. But teammate Greg Stroman scooped it up and took it barely into the end zone for a 12-yard touchdown and a 27-10 Virginia Tech lead.
Making matters worse for Cincinnati, Kiel was injured on the play and did not return.
The play sealed a victory for the Hokies, capping a spectacular day in Maryland's capital city. The events began with the first-ever Military Bowl 5K run, followed by a spectacular Military Bowl Parade that drew a crowd several people deep along much of its route from City Dock to the stadium. Pregame festivities included the unfurling of a length-of-the-field American flag, the Team Fastrax parachute jump team, delivery of the game ball by Northrop Grumman's Remotec robot and the honoring of five recipients of the Congressional Medal of Honor.
The first half featured plenty of action – the teams racked up 455 yards of offense – but three interceptions limited the scoring as Virginia Tech used a bowl-record 49-yard field goal on the last play of the half to take a 13-10 halftime lead. Slye made a bowl-record four field goals in the game.
The Hokies were outgained 307 yards to 148 in the half, but used a pair of interceptions to keep Cincinnati from scoring. Kiel threw for 179 yards in the first quarter, including a 40-yarder to Shaq Washington on the game's first play. But the drive ended with a missed field goal.
Kiel threw for 84 yards in an 89-yard drive later in the quarter that ended with a 31-yard TD pass to Rod Moore, giving Cincinnati a 7-0 lead as the American Athletic Conference co-champion Bearcats (9-4) tried for an eighth consecutive victory and a 10-win season.
Virginia Tech answered with a 1-yard touchdown run by Coleman, whose 157 yards rushing were a Virginia Tech bowl record. The score was set up by a trick play that saw quarterback Michael Brewer catch a 30-yard pass from freshman wide receiver Isaiah Ford on a reverse.
Kiel's second interception led to a 45-yard field goal by Slye. Late in the half, Kiel directed an 86-yard drive that produced a 25-yard field goal by Austin Gantz, briefly tying the score at 10-10.
But Slye's 49-yard field goal – also a Virginia Tech bowl record – gave the Hokies the lead for good.
Virginia Tech opened the second half with a 75-yard drive for a touchdown and a 20-10 lead. Coleman opened the possession with four carries for 43 yards before Brewer tossed a TD pass to tight end Ryan Malleck on third-and-goal from the 1.
"We were beat by a better football team," Cincinnati Coach Tommy Tuberville said. "We did not help ourselves with the turnovers that we gave up, too many mistakes. … Overall, we were not disciplined enough to beat a team in a match like this."
Slye sandwiched two more field goals around a 43-yard touchdown pass by Cincinnati backup quarterback Michael Colosimo to Chris Moore.