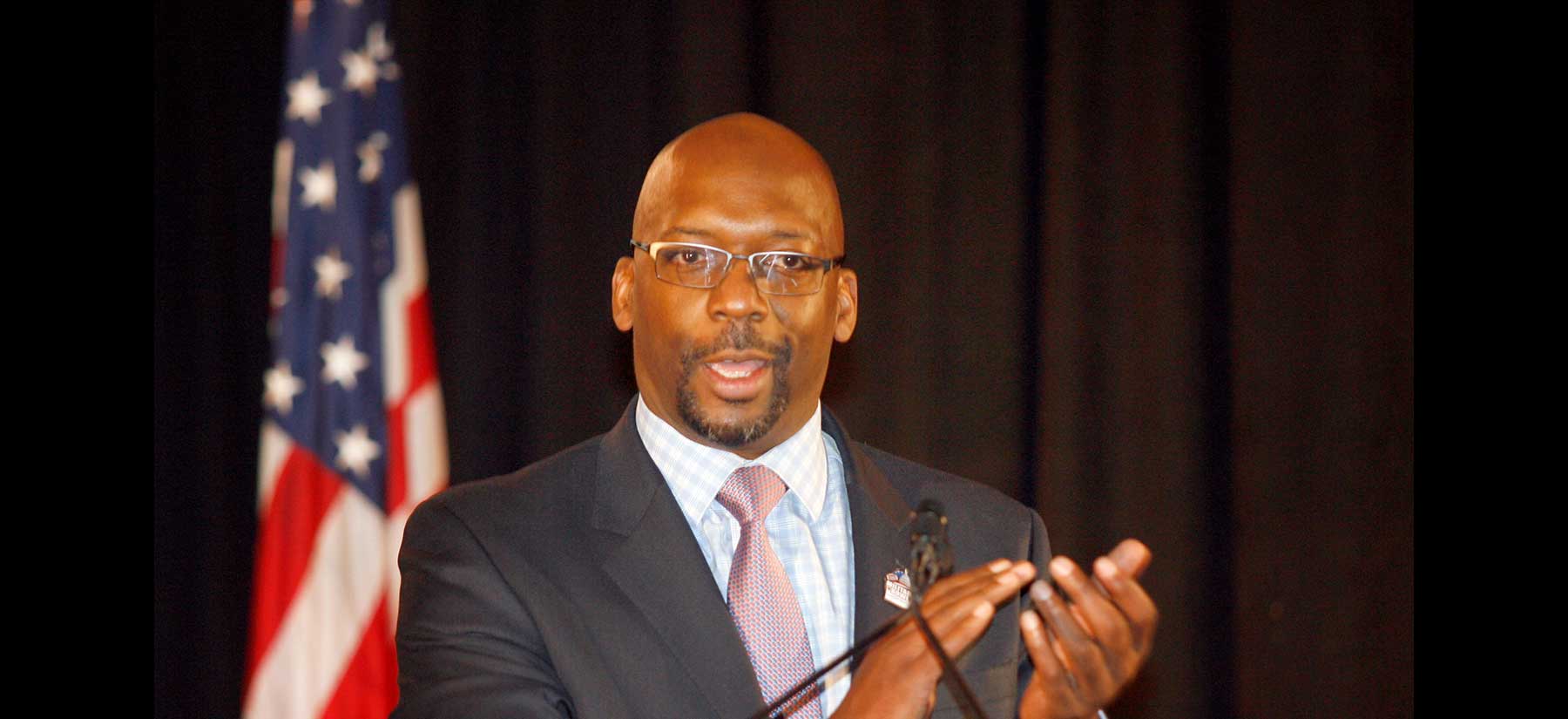 Wendell Taylor, Military Bowl Foundation Board Member
His college football career cut short by a rare genetic disorder, Wendell Taylor worked as a student undergraduate assistant coach during his last two years at Wake Forest University. He had opportunities to continue coaching after graduation, but he, in his words, "took the easier route" and instead went to law school. He did his best to remain an active supporter of the Demon Deacons as an alumnus.
Ironically, it was during law school at the University of Richmond and then as he began his professional career that Taylor actually became a big college football fan.
"It's funny, when I played I probably would have told you that college football was way below college basketball in terms of sports that I was a fan of," Taylor said. "I was never really able to see college football when I was in college. I was with our team – playing, coaching, traveling to and from games. I never really had the opportunity to sit back and watch college football. Also, it's tough to be a fan of something that you're playing. It's by far my favorite sport now and you can find me watching just about any college football game that I can find."
Working as a partner at Washington, D.C. law firm, Taylor had a colleague who volunteered with the Military Bowl. Soon thereafter, the Military Bowl Foundation was looking for a Wake Forest alumnus to join its Board of Directors, which includes a representative from many of the universities in the Atlantic Coast Conference. Word got back to Taylor, who saw a great way to get back involved with the sport he played and then learned to love.
"When [Military Bowl Foundation President & Executive Director] Steve Beck presented the opportunity and went over the mission of the Bowl and how it is designed to support the troops, I felt that would be a great opportunity for me to give back," Taylor said. "I didn't serve in the military, but I support our troops, especially the ones that are wounded fighting for our country. In that respect, it was even better than just being on any bowl board. That was really appealing to me. And now we have Patriot Point, which is just amazing in what it provides our recovering service members. I'm truly honored to be on the board."
During his tenure on the board, Taylor helped host his alma mater in the 2016 Military Bowl, which saw Wake Forest beat Temple, 34-26.
"We were in the Independence Bowl when I was at Wake Forest, so it brought back memories of doing things during bowl week and how I remembered that even though it was in Shreveport, Louisiana, that was the best week of my life up to that point," Taylor said. "Having Wake Forest here, speaking at one of the team's events and helping to honor Coach [Bill] Faircloth, it brought back a lot of great memories. Go Deacs!"