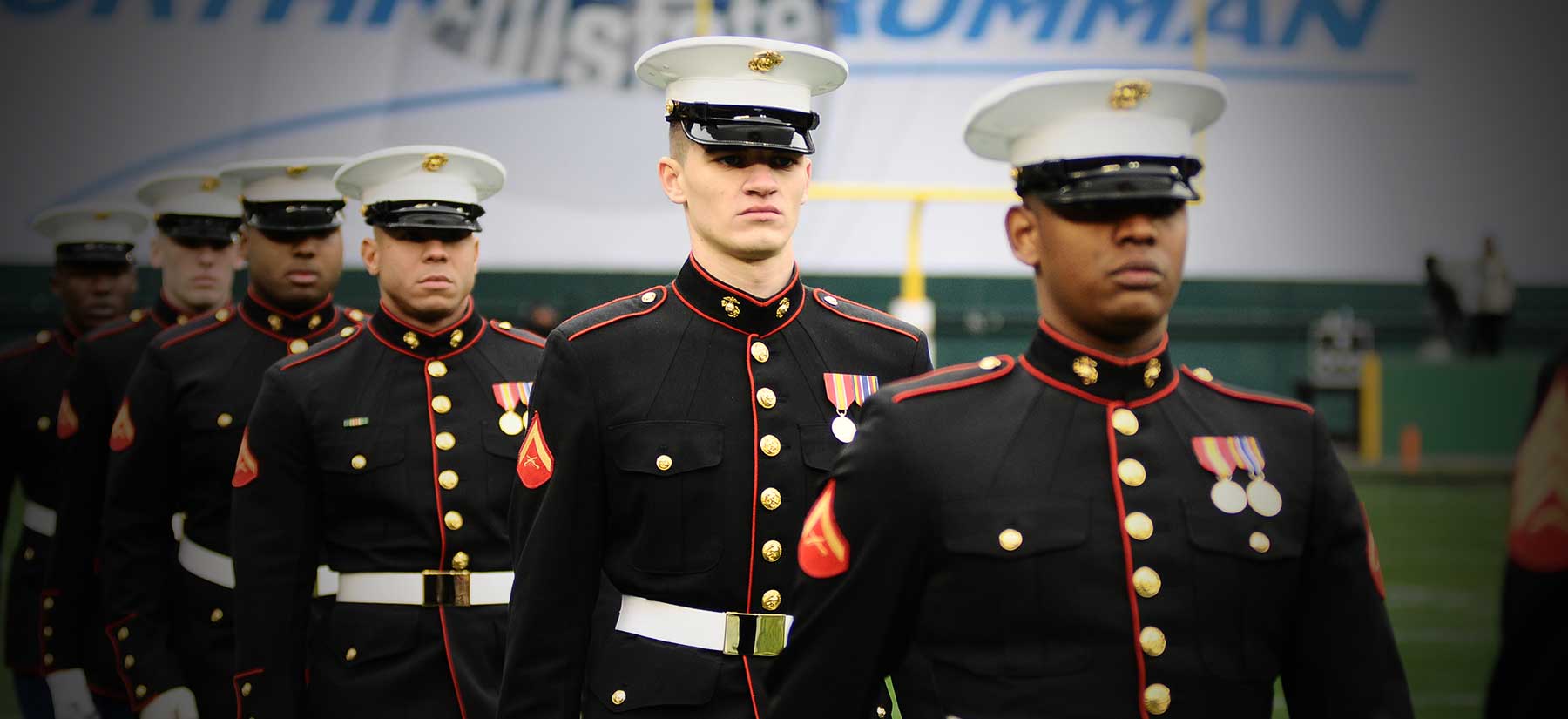 'Who's Your Hero?' promotion returns for 2015 Military Bowl presented by Northrop Grumman
WASHINGTON, D.C. – The Military BowlTM presented by Northrop Grumman and Katcef Brothers, Inc., are pleased to announce the return of the Budweiser Who's Your Hero? promotion beginning on Veteran's Day, November 11.
The program, which was extremely popular leading up to the 2014 Military Bowl, invites members of the public to visit militarybowl.org/budheroes and share stories about the everyday Heroes in their own lives. Five Heroes and the person nominating them will be selected to receive a VIP Military Bowl package including participation in the Military Bowl Parade, game tickets, hospitality, pregame field passes and in-game recognition.
To nominate a Hero on Facebook, Twitter or Instagram, share a photo or video using the hashtag #BudHeroes. Heroes can also be nominated at bars, restaurants and other Budweiser retailers in the Annapolis and Washington areas. A list of Who's Your Hero? events and participating locations can be found at militarybowl.org/budheroes.
"We love hearing from the community about the people that inspire them," Military Bowl President & Executive DirectorSteve Beck said. "This promotion gives us all the chance to honor our Heroes for all that they do and let them know howmuch they mean to us."
The promotion will kick off with an event at Heroes Pub (1 Riverview Avenue, Annapolis) on Wednesday, November 11 from 6 to 8 p.m. Drink specials and souvenir Who's Your Hero? cups will be featured.
"The Budweiser Who's Your Hero? program is a great way to recognize Heroes in our local community," said Neal Katcef, President of Katcef Brothers Inc., the Annapolis Anheuser-Busch Wholesaler which has been in business locally for more than 80 years. "The nominees and their stories represent all the best of America. We are certainly proud to partner on this program with the Military Bowl."
Navy, if it not selected to participate in one of the New Year's Six bowl games, will represent the American Athletic Conference against an Atlantic Coast Conference team in the 2015 Military Bowl. Kickoff is set for 2:30 p.m. at Navy-Marine Corps Memorial Stadium, and the game will be televised on ESPN. Fans are encouraged to purchase tickets by visiting militarybowl.org or calling 888-841-2787.
For the latest updates please visit militarybowl.org, follow on Twitter @MilitaryBowl or like the Military Bowl presented by Northrop Grumman on Facebook.